Posted on
Lyons 10U Boys Take 2nd At District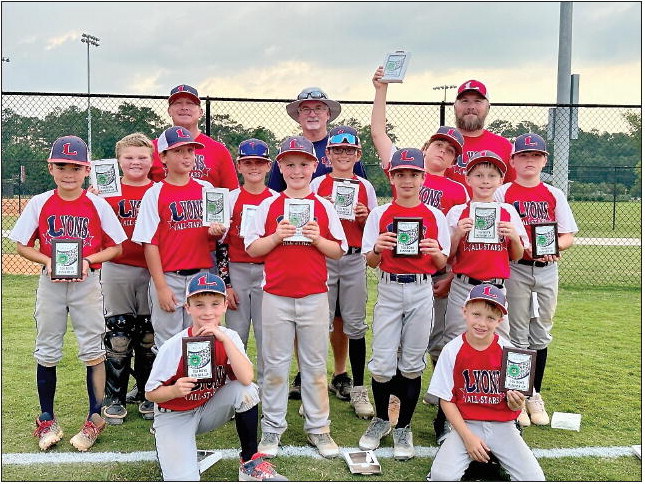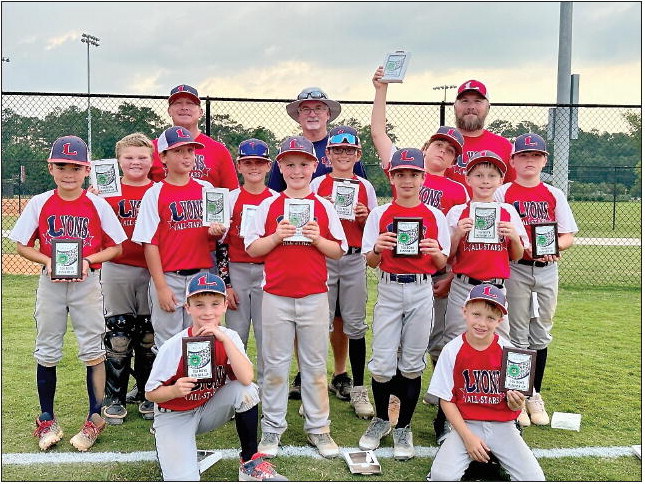 The Lyons Recreation Department's 10U baseball team was in Effingham County last week for the GRPA District 1 Tournament and came away with second place to secure a spot in the State Tournament next week. The Vidalia Recreation Department boys were also at the tournament and they came away with third place.
In the first round the Lyons Red team faced off with Rincon. Lyons took the win 9-5 to advance.
In the second round Lyons Blue lost to Bulloch County 16-0 to fall into the losers' bracket. Vidalia won a close game over Swainsboro by the score of 7-6 to move forward. And Lyons Red picked up an easy win over Effingham County, 16-0.
That put Lyons Red and Vidalia against each other in the quarterfinals of the winners' bracket. Lyons pulled out the win, 4-2, to move into the semifinals against Bulloch County.
In the losers' bracket, Lyons Blue lost to Rincon 15-9 to end their tournament. Vidalia beat Rincon 8-5 to advance to the quarterfinals of the losers' bracket. There Vidalia defeated Swainsboro 9-3 to move into the semifinals.
Back in the winners' bracket Lyons Red lost their semifinal game to Bulloch, 12-4, sending them into the losers' bracket for a rematch with Vidalia.
It was a close game, but Lyons took the win over Vidlia. Lyons won the game 5-4 to move into the Championship Game. The loss ended Vidalia's run in third place.
In the title game Bulloch pulled away to take the win, 8-2, over Lyons. But with the second place finish, Lyons will advance to the State Tournament that will be held in Lyons next week beginning on Tuesday.