Posted on
Tee Off With the Mustangs on June 10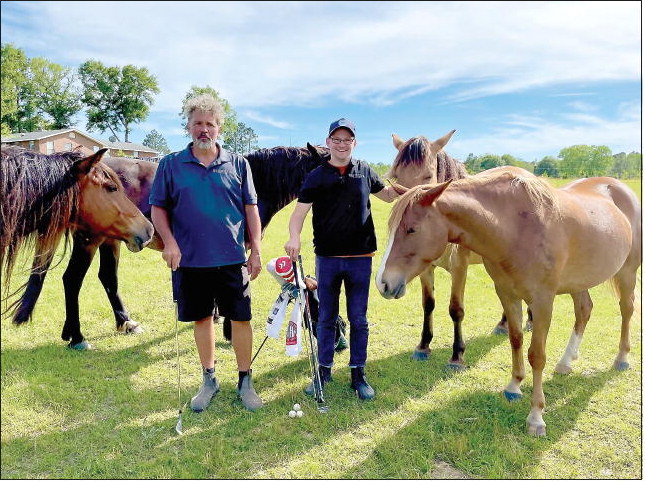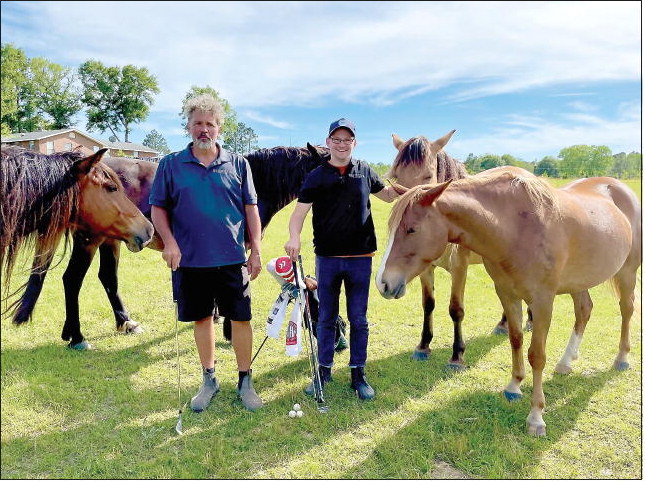 Wild Mustang Ranch in Lyons, located at 560 C Swick Circle, will be welcoming the public for a unique golfing experience on Saturday, June 10.
According to the Wild Mustang Ranch staff, hosting this event seemed to be the perfect way to bring individuals out to the ranch, and allow them to learn about mustangs. "It is a way to get people out here that enjoy golf, or maybe have never even played, to give them an opportunity to be introduced to the game, play it in a fun way, and be introduced to our mustangs," Director of golf programs on the ranch Alan Fowler remarked.
This event is close to Fowler's heart, as he has been very successful at the game of golf through every level of competitive play, from national junior golf to the professional ranks. "I started playing golf when I was about 9 or 10 years-old. My grand parents had a farm with two domestic horses, but I learned to play golf by taking some old clubs and going out and hitting balls in the pastures," he reminisced.
Fowler continued, "That's actually how golf was invented in Scotland.
Shepherds tending their flocks would get sticks and hit rocks in the field. Then, human creativity decided 'let's put a target up and work toward that,' and that's how it all started.
What we're doing here is very similar to that."
The event will begin at 9:30 a.m. and is open to individuals of all ages, abilities, and experience.
The expected itinerary is as follows: • 9:30-9:45 a.m.: In –
tros and Demonstrations Golf Lessons on the Driving Range • 10:30-11:30 a.m.: 6-Hole Fun Course • 11:30 a.m.-12 p.m.:
Break
• 12-1 p.m.: Meet the Mustangs The cost for the event is $25 for individuals 18-years-old and younger, and $35 for those over age 18. Ages 5 and younger will be free of charge.
Registration can be completed at the event on Saturday morning, or online at www.wildmustang-us. com.
The ranch will provide water, and participants are invited to bring any other refreshments or snacks that they would like. Foam golf balls and some golf clubs will be provided for play, but individuals who own clubs are encouraged to bring their own set.
Fowler can be contacted through email in case of questions at af@wildmustang- us.com.
mrandolphadvance@gmail.com • 9:45-10:30 a.m.: