Posted on
MCBOE Handles Routine Business At Monthly Meeting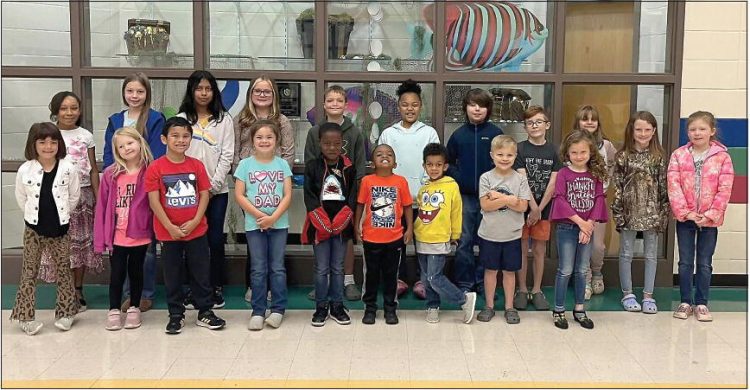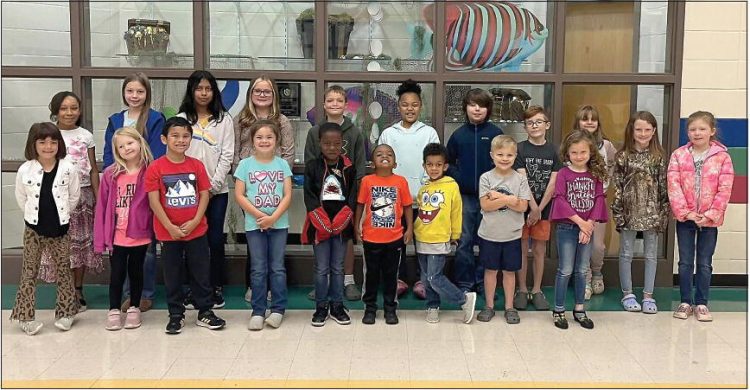 mrandolphadvance@gmail.com
The Montgomery County Board of Education handled regular business at their May meeting on Monday, May 15. Board members opened the floor for public comments about a change to the criteria for promotion and retention of students from gradeto- grade. Superintendent Stan Rentz recommended that the board provide some flexibility to these local criteria, allowing students who may not test well on the annual Georgia Milestone standardized testing but who have remained successful in class to avoid retention on the basis of the test score. No members of the public chose to speak on the matter, and the Board passed the recommendation unanimously.
Montgomery County Middle and High School students will have the opportunity to purchase a personal pan pizza each day through the Smart Mouth Pizza Program, which was proposed by Director of Food Sciences Kristen Garland and approved unanimously by the Board. These pizzas will be ready upon students' entry into the lunch line and can vary in toppings daily. The first pizza that a student eats is free, while each pizza for that student after that is $3. A combi-oven was also approved to be purchased for the Montgomery County Elementary School.
Several personnel recommendations were also accepted by the Board. The position offer of Basketball Coach to Monte Killins was rescinded, while resignations, which are effective at the end of the employee's current contract, were accepted for High School English Teacher Nicholas Peterson, Elementary School Special Education Teacher Carly Moore, and High School Math Teacher Larry Kersey. Custodian/ Bus Driver Freddie Johnson's resignation was also accepted, and will become effective on June 6.
Four new hires were also approved by the Board: Jacob Hall – Health/P.E. Coach, Colt Brantley – Middle & High School English Teacher, Jennifer Goff – Pre-K Teacher, and Leatte Williamson – Elementary School Response to Intervention Teacher. Superintendent's Report In his monthly report, Superintendent Stan Rentz congratulated the Montgomery County High School Girls and Boys Track Teams for their recent state championship victory.
He also announced that the school system has been able to expand its Pre-K program again this year, as it will continue to offer a 3rd class, which was recently added this semester. Registration for Pre-K is continuing at the Montgomery County Elementary School; call the school at 912-583-2279 for more information.
Rentz informed the Board that the Little Eagle Learning Center on-site daycare would be hosting an open house for employees of the Montgomery County School System to see all the facility may have to offer for the employees' children. According to the superintendent, six teachers from Montgomery County Elementary School will be attending a professional development event to gain more knowledge on the recently changed math standards. Student Recognition
Students who received the SOAR Student of the Month award for April at Montgomery County Elementary School were honored during the meeting. These students included: Pre-K: Na'Liyah Fields, Christopher Andrews, Braxton Thomas Kindergarten: Javier Santiago- Cervantes, Keegan Barber, Eralynn Lowe, Allison Gillis First Grade: Joanna Davis, Brynn Bell, A'Dauntise Sparks, Rhett Williamson, Annistyn Brown Second Grade: Macy Glisson, Kayden Boynton, Chloe Stille Third Grade: Malaya Walker, James Fowler Fourth Grade: Harland Galbreath, Jaxon Grier, Ian Ferrare, Hayes Dixon, Alexis Hon Fifth Grade: Easton Thigpen, Lisbeth Prado Public Participation
Angela Bell addressed the Board about the need for the athletic director to ensure that student athletes have the supplies they need to succeed during sporting events.
Bell shared that her family had traveled to the recent state track championship meet and had noticed that the team did not have enough tents, tarps, and water. She emphasized the need for leadership within the district to communicate with coaches of every team and make sure the teams have what they need.
"Our track program has done wonderful these past few years, and we need to show these athletes that we support them. If they're traveling to represent our school, we need to make sure they have everything they need," Bell remarked. "That is a three-day meet, and its so important to have enough water, snacks, and shade for these students."