Posted on
Dixie Echoes Coming to Vidalia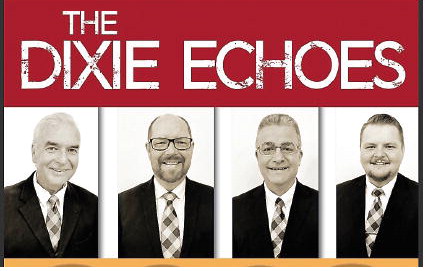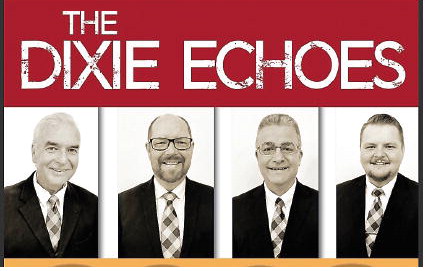 On Sunday, May 7, 2023, at 5:00 p.m, the legendary Dixie Echoes will be coming to Vidalia Baptist Temple in Vidalia. Vidalia Baptist Temple is located at 407 Slayton Street, (off of Highway 280, turn onto Slayton Street next to the Food Lion Shopping Center).
For over 50 years, The Dixie Echoes have been delivering the Gospel message in song across America through their spiritually uplifting music ministry. Considered to be one of the pioneer Gospel groups, the Dixie Echoes have returned to their roots singing around two microphones with just a piano. Respected among their peers and industry leaders alike, the Dixie Echoes are recognized as one of the premiere groups in Gospel Music.
The Dixie Echoes have performed throughout the United States, Mexico, and Canada at well-known venues such as the National Quartet Convention, Gospel Jubilee Cruise, the Brumley Sing, Memphis Quartet Show, Dollywood, Silver Dollar City, and Carnegie Hall, as well as churches, fairs, and on television. The Dixie Echoes have appeared on such programs as TBN, INSP and are most notably remembered for their regular appearances on the nationally syndicated television show, The Gospel Singing Jubilee, which aired in the late 1960's and 70's.
The Vidalia Baptist Temple extends a warm welcome to anyone who would love to hear the nostalgic sounds of the quartets of yesteryear, and who will be inspired, uplifted and encouraged with the message of the Gospel.