Posted on
continued from page varied functional ….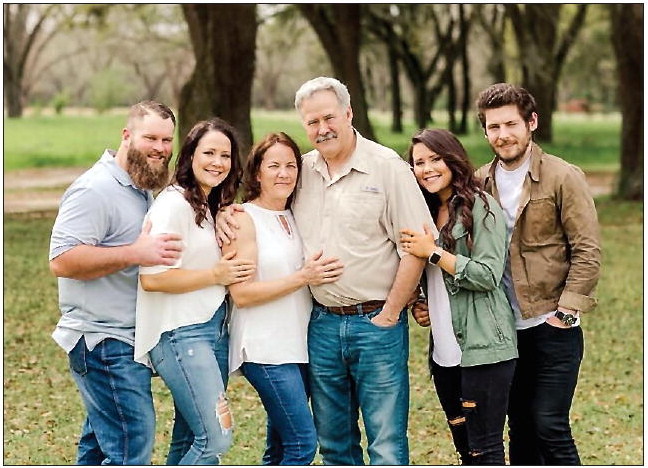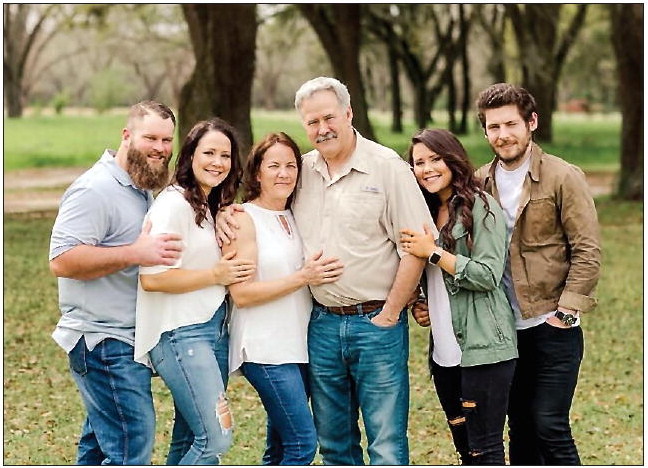 continued from page
varied functional movements performed at high intensity.The method was developed by Greg Glassman,who founded CrossFit with Lauren Jenai in 2000. The company forms what has been described as the biggest fitness chain in the world, with around 12,000 affiliated gyms in over 150 countries as of 2022, under half of which are located in the United States.
CrossFit is promoted as both a physical exercise philosophy and a competitive fitness sport, incorporating elements from high-intensity interval training, Olympic weightlifting, plyometrics, powerlifting, gymnastics, kettlebell lifting, calisthenics, strongman, and other exercises. It is practiced by members in CrossFit-affiliated gyms, and by individuals who complete daily workouts (otherwise known as 'WODs' or 'Workouts of the Day')."
Allen said, "I have a coach in Statesboro, and when I decided I wanted to be competitive, I started training over there. This year I was competing against around 2,600 women from around the world in my age division. We had a prescribed workout each day of the Open, the worldwide competition, and from there the top 10% head to the Quarterfinals, then the top 30 go to Semifinals, and the Top 10 go to the Games which are held in Madison, Wisconson. I finished the Quarterfinals this year at number 35 so I was close to making the Semifinals. It was a huge improvement over last year, but I will keep working."
"The first day I walked into his gym I saw the signs on the wall of those that had previously made the Quarterfinals. That was motivation. I said, 'I want my name on that wall.' So I started training with him, and this year is now my third sign on that wall."
Allen works out around two hours a day and her coach gives her three to four workouts a week that she does at home. She goes to Statesboro two days a week to train directly with Coach Brack. She has three full years working with him and will continue to work hard and looks to take that next step to the Semifinals.
Allen said that she is a Cardiology Nurse Practitioner, and she councils people all day long about health and wellness. She sees those that are struggling, and she said that her motivation is to stay out of a nursing home, and to stay strong and healthy. That was her initial motivation, and through this she can show that she practices what she is preaching to her clients.
Allen was not an athlete when she started, and said that she is showing people no matter what age you are or your level of fitness, that you can do whatever you set your mind to, and that you are not limited by your age.
"People don't have to be as extreme with fitness as I am, but I just love this. I am a competing athlete now, I have that competitive drive, and I hope that I motivate others to just get started, to do something, to be active in some way and to try to better themselves."
In Crossfit there are 10 levels of fitness, and Allen has worked her way to the top through determination and through that competitive drive. "I am diligently out here two hours a day, six days a week. You have to put in the time. I have had injuries, I have had to have surgeries, but I recovered, learned, and through that have improved and have not had any issues since. I really focus on form, use light weights to get it right. This is scalable for any level. You don't have to lift heavy or try to be at the top. It is also great because unlike going to a regular gym, when you walk in, you know what you are going to be doing that day. You don't have to try to figure out what exercises you need to do that day. Everyone is doing the same thing, and that also gives you motivation to compete with those that are around you. This is just way more motivation to me instead of walking around a regular gym trying to figure out what to do next."
Allen laughingly stated, "My coach said to the class the other day, '60 year olds are not supposed to get PR's (personal records),' and I said, 'Well nobody told me that,' and I am getting them on a regular basis."
Allen added, "Initially I wasn't sure about doing this article, I'm one that is behind the scenes, I don't want to come across as bragging, but I have had a few people tell me that they wanted to hear my story. I said that if this can be motivation for others to get started on their journey, then maybe there is good that can come from this.
"Everyone can exercise in some form or fashion and it makes such a difference in your health. I want to encourage people to eat healthy and get moving. Whatever it is that you like to do, just get up and get moving. Too many people just don't do anything, get outside, get in a gym, do something to keep your body strong and healthy. It is so important. I want people to be healthy, and through my profession I see some of the worst with heart disease, diabetes, high blood pressure, and I just want them to be healthy, to be a better version of themselves."