Posted on
Wheeler County BOE Recognizes Bridges' Service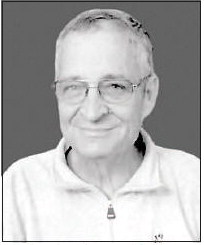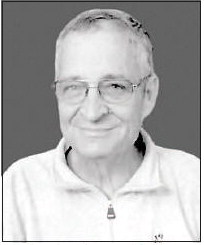 The Wheeler County community is mourning the loss of long-time Board of Education member Charles Wayne Bridges, 72, who passed away April 1.
A native of McRae, Bridges resided in Stuckey and had served on the Wheeler County Board of Education for 16 years. He was the owner of Bridges Trucking Company.
In its regular meeting on April 10, the BOE recognized Bridges' service and expressed appreciation for his contributions to the schools and community, as well as its deepest sympathy for his family.
Fellow Board member Judy Benton said of Bridges, "What a privilege to serve with Mr. Bridges, who always exhibited great patience and listening skills to carry on the business of the school, as well as concerns of the taxpayers of our county."
Superintendent Suzanne Couey added, "Mr. Bridges was an excellent listener. He didn't say a whole lot at Board meetings, but he considered things very carefully. When he spoke, we all listened well because we knew it would be insightful. He was a staunch supporter of our schools and staff throughout the years I worked with him, and he will be sorely missed."
The BOE has publicly notified the community of the open position on the School Board and will be accepting applications through April 21.. The Board plans to hold a called meeting on April 25 to select a replacement member who will serve until the next general election. Anyone interested in serving should contact Superintendent Couey at the Board office for an application (call 912-568-7198).
Other Board Matters
During its regular session, the Board approved an expenditure of up to $45,000 for the construction of a new hitting facility for baseball and softball. The structure will be 30 feet by 80 feet with a concrete/ turf base and two lanes for pitching/hitting.
New Personnel
The board approved the following personnel: Madeline McDonald – WCES Teacher Abbi Jo Cowans WCES Intern Teacher Kathryn Ivey – WCHS Science Teacher Chelsea Puckett – WCMS ELA Teacher Glaeden Boyd – WCMHS Band Director Tony Batchelor – Bus Shop Mechanic Jaron Day – Substitute Custodian