Posted on
BPC Hires Men's Volleyball Coach; Set To Add Bowling Program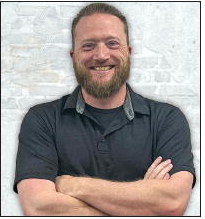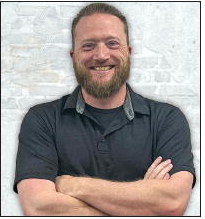 Courtesy of BPC
Brewton-Parker College Vice President of Athletics Chris Dooley has announced the return of men's volleyball as well as the addition of men and women's bowling to the athletics offering on campus in Mount Vernon. Alongside the announcement of the additions, Dooley has also announced the hiring of Josh Branan to lead all three programs. Both BPC bowling programs plan to compete in NAIA and the Southern States Athletic Conference for the 2023-24 season while men's volleyball will compete as a club sport for the first season with plans to compete in the NAIA in the 2024-25 season.
"We're excited to expand the athletics department with the addition of bowling as well as the return of men's volleyball," Dooley said. "We are equally excited to bring Josh here to help lead the programs and to forge new paths within our athletic department. We look forward to what is in store for all three programs and for the future of Barons Athletics."
Branan comes from a fellow NAIA member, Tennessee Wesleyan, where he previously served as the Head Volleyball Coach for three seasons. Prior to TWU, Branan was the Assistant Coach at Clarendon College for four seasons.
"I am thrilled to join the Brewton-Parker Athletics staff," Branan said. "I would like to thank Mr. Dooley and all involved for entrusting me to not only restart men's volleyball here, but to bring a new sport to the department as well."
He began his love for volleyball 31 years ago and played competitively on the Atlanta Juniors travel ball team. In college he became a student assistant at Middle Georgia and then later a student assistant at Valdosta State, where he also captained the men's club team.
Branan is an avid bowler and has been in the competitive circuit ever since his college years. He loves the sport and has shared his love of the game as a volunteer youth coach during his free time.
With the addition of bowling to the sport offering in Mount Vernon, Brewton-Parker bowling would also like to announce the plans to name the newly renovated Sweet Onion Social in Vidalia, Georgia, as the home of Barons bowling.