Posted on
continued from page Chad Barker, ….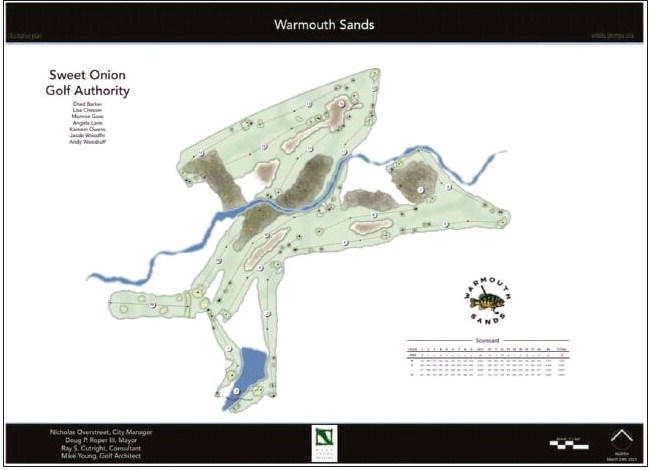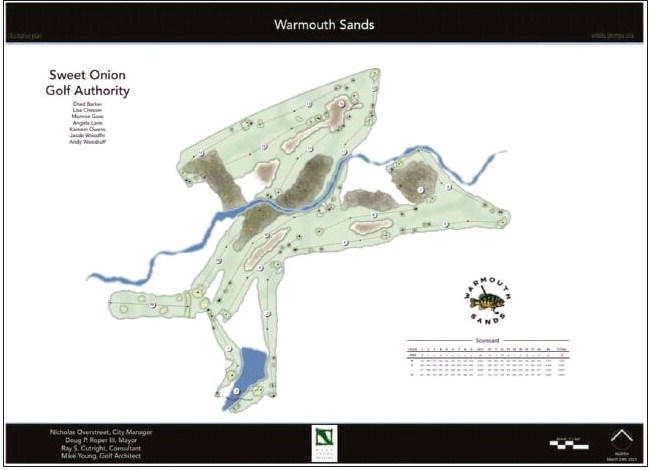 continued from page
Chad Barker, Lisa Chesser, Monroe Goss, Angela Lane, Kareem Owens, and Jacob Woodfin.
On the front side will be the pro shop and dining area and putting green. On the back will be the double decker hitting and practice range.
The course is an 18 hole layout that from the back tees will reach 7,295 yards. From the front tees it will be 5,804 yards. There will be four sets of tees to choose from to match your level of play, and it will be a par 72 course.
Rec Dept.
The Vidalia Recreation Department has also applied for a separate grant to do more work on the Regional Sports Complex. Director Scott Strickland said that the Recreation Department has a good feeling about the grant and are hoping to find out whether they have been awarded it by the end of April.
This grant will cover working on the existing two fields that are at the facility, turning them into multipurpose fields and taking the fencing down. They are hoping to also build three additional multipurpose fields on the lot behind the current fields along with paving sidewalks and adding playground equipment.