Posted on
continued from page drove in ….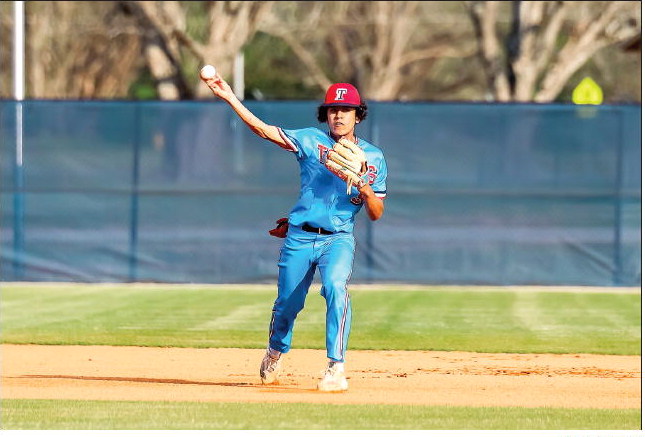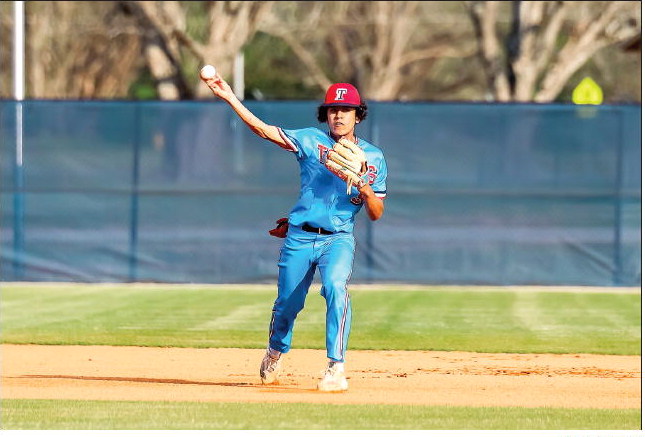 continued from page
drove in two runs. Tucker Braddy singled on a 3-2 count, scoring a run. Trayvone Harris added a single scoring one run, and Brantley Upshaw finished things off with a single that added two more runs. The Toombs County Bulldogs pulled away and win 8-4.
Lucas O'Conner started the game for Toombs County. The righty lasted one and onethird innings, allowing four hits and two runs while striking out one and walking one. Harris earned the victory for the Dawgs. The right-hander surrendered two runs on seven hits over five and two-thirds innings, striking out two.
Toombs County collected ten hits in the game. Upshaw, Jesus Quintero, Harris, and Braddy each had multiple hits for the Dawgs. vs. JD
On Friday, the Toombs County Bulldog Baseball team hosted Jeff Davis in what turned out to be a heartbreaking 6-4 loss after a 7th inning comeback by the Jackets.
The Bulldogs lost despite out-hitting Jeff Davis seven to three. Kipp Mosley and Brantley Upshaw each racked up multiple hits for the Dawgs. Mosley led the team with a 3 for 3 day at the plate.
The game was scoreless over the first five innings before the Bulldogs seemed to have broken the game open in the bottom of the sixth inning. They put together a string of hits and put four runs on the board to lead 4-0 over the Jackets. But in the top of the seventh inning, Jeff Davis plated six runs to jump into the lead, 6-4.
Toombs was unable to score in the bottom of the final inning as Jeff Davis got the win, 6-4.
Tucker Braddy took the loss for the Bulldogs. The righty allowed one hit and three runs over three innings.
This week Toombs faces rival Vidalia. They played the first game of the three-game series on Tuesday after presstime. They will be back in action on Wednesday in Lyons at 5:45 p.m. and then on Thursday in Vidalia at 5:45 p.m.