Posted on
TCHS FBLA Places at State Conference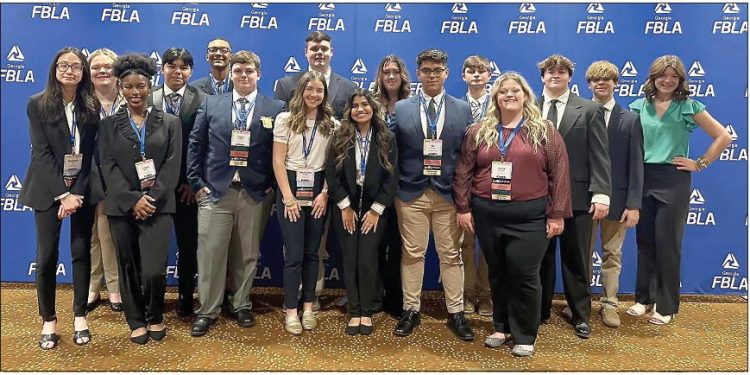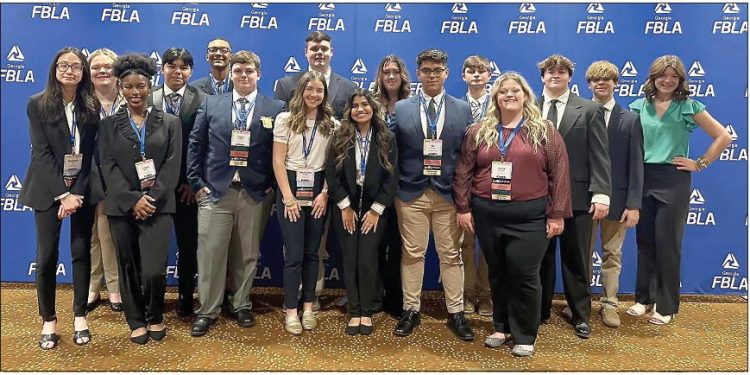 The Toombs County High School (TCHS) Future Business Leaders of America (FBLA) traveled to Atlanta for the State Leadership Conference (SLC) on March 9-11, where they took home 3 top 10 placements in conference competitions.
During this conference, FBLA members across the state come together to witness the culmination of all efforts made by chapters, individuals, and teams throughout the year. Students not only continue competitions at SLC but also can attend leadership workshops provided by other chapters' members, as well as become presenters of their own workshops.
RJ Florez took home the 6th place prize in the Job Interview competition, while Owen Anken, Ethan Corbitt, and Jamison Gates placed 9th in the entrepreneurship division, and Victoria Harmon came in 10th in the digital video production competition.
In a statement about the event, Toombs County Schools administration noted, "Congratulations to all of our FBLA members who competed at the state level this year. All of our members did an excellent job, and we had quite a few who were real standouts at SLC."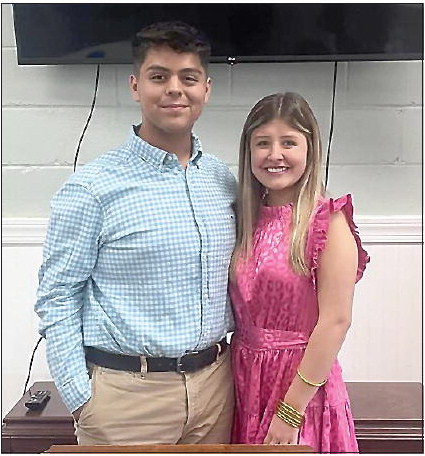 TOOMBS ROTARY SPEECH CONTEST— Two Toombs County High School students, RJ Flores (left) and Grace Holt (right), competed in the Rotary Club of Vidalia's Annual High School Speech Contest on March 8 along with students from other area schools. The topic of this year's contest was 'Imagine Rotary' or Rotary's '4 Way Test." Holt found success in the competition, receiving first place and earning a $150 check for herself, as well as a $150 check for Toombs County High School.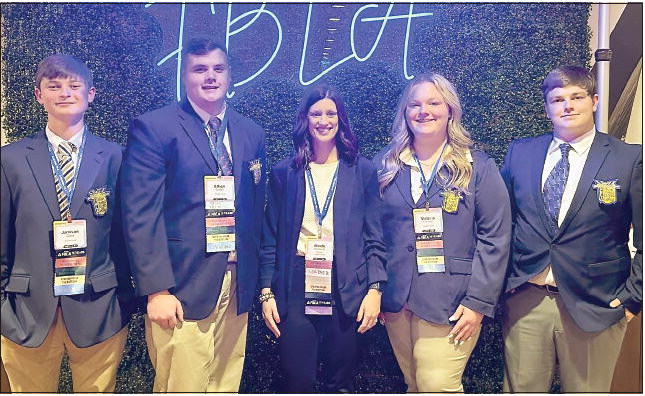 TOP 10 FINISHES – The Toombs County High School FBLA also had Top 10 finishes in the Entrepreneurship and Digital Video Production Competitions. L to R: Jamison Gates, Ethan Corbitt, Toombs County High School FBLA Sponsor Nicole McDaniel, Victoria Harmon, and Owen Anken.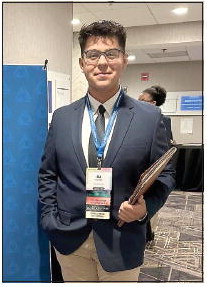 6TH PLACE SUCCESS – RJ Florez found great success at the State Leadership Conference, as he took 6th place in the job interview competition.