Posted on
The Bedingfields and England's Oxburgh Hall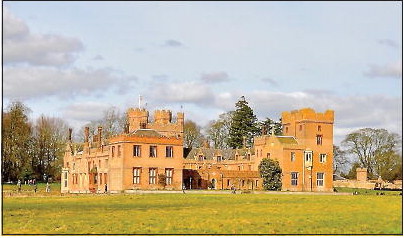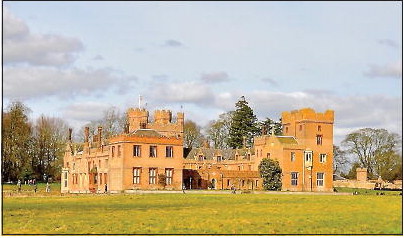 Bill Bedingfield's family can trace its lineage to Oxburgh Hall, a moated country house in Oxborough, Norfolk, England. The Bedingfelds acquired the manor through marriage in the early 15th century, and the family has lived at the hall since its construction, although ownership passed to the National Trust in 1952. The house underwent extensive refurbishments in the mid 19th century.
The hall is known for its "priest hole." The Catholic Bedingfelds constructed a closet, accessed through a lavatory, to conceal priests during the turbulent days of King Henry VIII's Reformation when Catholics were endangered. The hall is also notable for the "Oxburgh Hangings," needlework hangings by Mary, Queen of Scots, and the famous Bess of Hardwick. Mary worked on the needlework while imprisoned in England during the reign of her cousin, Queen Elizabeth I, and while in the custody of the Earl of Shrewsbury.
Oxburgh Hall and the remaining estate was auctioned in lots in 1950. The Hall and gardens faced demolition in 1951, but were saved when Sybil, Lady Bedingfeld, her daughter Mrs. Frances Playford, and niece Mrs. Violet Hartcup, raised funds to buy the estate back before giving it to the National Trust in 1952.
In 2021, the Trust announced plans for the reversion of the 175 acres of land at Oxburgh from farmland back to wildlife-friendly woods and pasture. The project will use photographs taken during an RAF aerial survey of the site in 1946 and will see the planting of 227 trees to recreate habitats for local wildlife.
The hall has been listed on the National Heritage List for England since 1951.The landscaped and formal gardens of the hall have been listed on the Register of Historic Parks and Gardens since 1987.