Posted on
Loran

- Smith

Jackie Bradford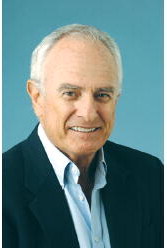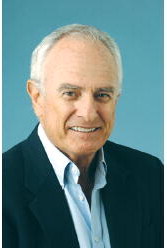 Loran
"March Madness" to a basketball aficionado is pulsating and enrapturing—it satiates hunger for intense competition like mana from heaven. Perhaps its appeal is so widespread because it encompasses so many hopefuls across the land. Who would have heard of Gonzaga if it hadn't been for March Madness? You would have thought that the crusty old baseball commissioner Kennesaw Mountain Landis had risen from the dead the way Kennesaw State reacted to getting a bid to the Big Dance in the last fortnight.
In the NCAA tournament, David often slays Goliath. An ant is always moving the rubber tree plant. Farleigh Dickinson taking down No. 1 Purdue in the first round of this year's tournament brought ecstasy to all basketball Mudville's.
Worldwide, basketball is probably the most universally appreciated of sports today, second only to soccer. There is passion for basketball among all four corners of the earth. From Jerry West's stomping grounds in Cabin Creek, West Virginia, to the streets and playgrounds of New York City to the rims on barns in Kentucky and Indiana.
Take a kid like J. J. Frazier, who grew up in Glennville, Ga., lithe and lean with a three-point arc that is as pretty as they come. At 5-10, 155, he could not find a home in the NBA, but he has flourished the past five years in Europe and Asia, a story that warms the heart.
There are countless such stories across the sports landscape. Some athletes who are not gifted as others find their way to large success as teachers and coaches.
I thought about this recently when the Georgia Sports Hall of Fame, inducted its latest class which included a basketball icon in our state, Jackie Bradford.
Bradford learned the game primarily at Pine Grove High School near Valdosta. (He led the state in scoring with an average of 32.6 points per game). Then he took his game to the next level, signing a scholarship letter with David Lipscomb College in Nashville, Tenn. With multi-talents, it came as no surprise to his alma mater when he set the school scoring and rebounding records in one game—37 points and 28 rebounds.
Bradford stayed around to earn a Master's degree and began teaching and coaching at David Lipscomb High School before settling down at Greater Atlanta Christian School in Norcross. No coach, no teacher was ever more at home than Bradford was at GAC.
While he was a successful coach, there was more in his motivational wheelhouse than wins and championships, though there was plenty of that in his two plus decades at Greater Atlanta Christian, including 253 victories against only 82 losses and three state championships. His teams made the state tournament every year but three.
All the while, he was strategically ingrained into the teaching and administrative processes at GAC. He loved the basketball court, and he loved the classroom. When he was athletic director and coach at one point, he was also the principal.
He made his community better by being an innovative leader and by giving of himself to his school and his teams. That, however, was not enough. A Rotarian, volunteer for the American Cancer Soci- continued from page
ety and the United Negro College Fund and a member of the Atlanta Olympic Committee, he was a charter member of the Atlanta Sports Council. If that wasn't enough, he sold real estate on the side, an astute businessman.
Under Jackie's leadership the Atlanta Tipoff Club, expanded the Naismith Awards to the outstanding college basketball players in the nation, including women. He spoke at basketball clinics across the country— "have basketball diagrams, will travel." Nobody has promoted the game of basketball more diligently and more successfully than this enterprising man. If an award were given for the Georgia individual who loves basketball the most, it would have to be fixed if Jackie didn't win it.
Who is the beneficiary of all this? The boys and girls who matriculated at Greater Atlanta Christian and indirectly, all basketball players, coaches, and advocates in our state.
When a coach gives of himself to his kids, his constituency, and his community as Jackie Bradford has, there are no losers.