Posted on
Bulldogs Soccer Wins 3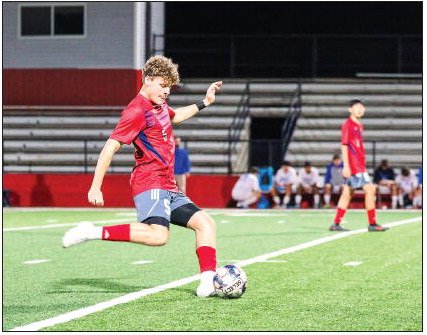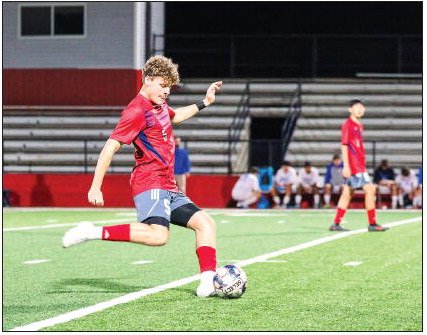 Courtesy of TCHS
The Bulldog soccer teams of Toombs County High School faced off with Windsor Forest and Pierce County last week. TCHS swept Windsor, but split with Pierce. vs. Windsor
On Tuesday, March 14, 2023, the Toombs County Bulldog soccer teams traveled to Savannah to take on the Windsor Forest Knights.
The girls completed the season sweep, winning by a 10-0 margin. Senior Anyadi Colmenares led the way with 5 goals and 1 assist, while Emerson Powell and Josseline Zamorano each scored 2 goals, and Estrella Barbosa added 1 as well.
In the boys match, 80 minutes would not be enough to decide a winner, and the match headed to OT. With 6 minutes left in the 2nd OT, Axcel Barbosa was finally able to break through for the Bulldogs and score the match winner. vs. Pierce On Friday, March 17, 2023, the Toombs County Bulldogs Soccer teams competed against the Pierce County Bears in an important region match.
The Lady Soccer Dawgs played well in their match, holding a very athletic and physical Pierce County team scoreless at the half. However, they conceded 2 goals in the second half and dropped the match to the Bears, 2-0.
In the boys match, the Bulldogs got down early after conceding a goal to the Bears with about a minute to go in the first half. They fought back and scored 4 unanswered goals to take a huge Region win, 4-1.
Head Coach Jeremy Moore said, "This was a long time coming for the boys. We backed ourselves into a corner with some early losses, but they have responded well with the win over Windsor Forest earlier in the week, and now a big win over Pierce County this week. It was good to finally see some goals go in the back of the net. I thought we had been playing better than the results have shown; we just couldn't find a way to score. Tonight, we were able to get 4 in against a very good Pierce County team."
Goals were scored by Braylen Dietrich (2), Jose Leon (1), and Gustavo Delgado (1). This win brings the boys region record to 5-5 and gets them right back in the hunt for the state playoffs!
The Bulldogs were back in action at home on Tuesday against Brantley County after presstime. On Friday they will be at Savannah Arts with the first game at 5:00 p.m.