Posted on
TCSO Deputy Involved In Fender Bender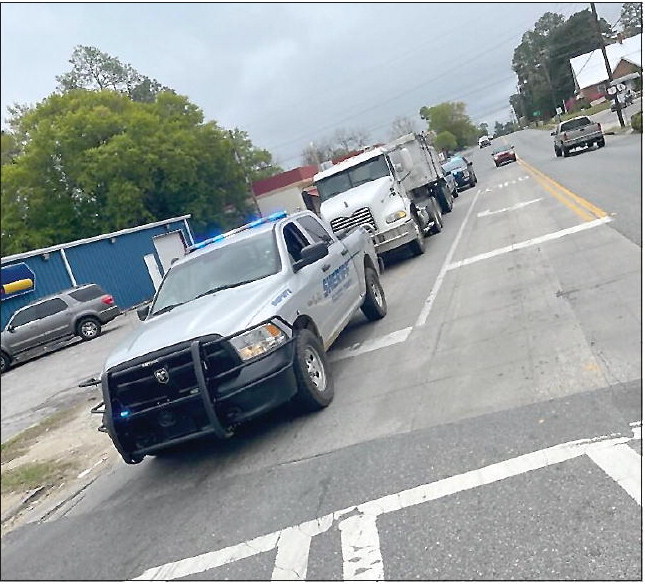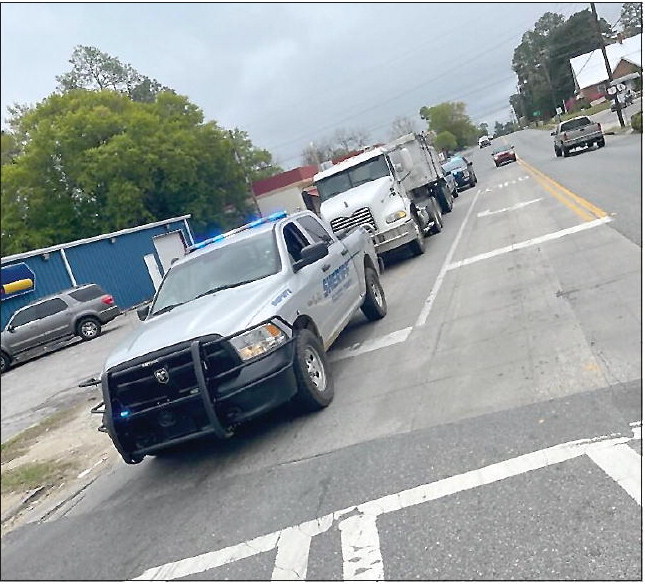 Toombs County Sheriff's Deputy Corporal Chris Warnock was involved in a small car accident on Monday, March 13, that left him with minor injuries.
At 11:21 a.m. on March 13, Toombs County 911 Dispatch received a call that a deputy in one of the Toombs County Sheriff's Office patrol trucks, driven by Warnock, was involved in a wreck with a semi-truck, driven by Albert Buckalew of Butler, at the intersection of US Hwys 280 and 1. Only Corporal Warnock suffered injuries, and he was transported to Memorial Health Meadows Hospital for further evaluation.
Based on preliminary evidence, officials believe that Corporal Warnock was stopped and facing southbound at the red light of US Highway 1 when the semi-truck, who was also traveling south on the roadway, failed to stop and struck the rear of the patrol truck.
The accident has been turned over to the Georgia State Patrol Post 18 for further investigation. The Toombs County Sheriff's Office also shared their gratitude to all agencies and staff that responded to assist with the wreck.