Posted on
Highlights From Under the Gold Dome: Week Nine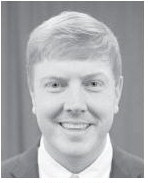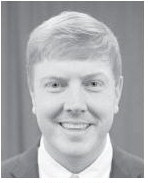 Only nine legislative days remaining in the 2023 Legislative Session.
We still have much work to do, including passage of the FY 2024 Budget.
Monday, March 6, 2023, marked Legislative Day 28, Crossover Day. The Senate worked late into the evening debating and voting on 51 total measures. 50 of those bills now make their way to the House for consideration. Here is a brief update on legislation of note that received passage this week.
• Senate Bill 20, the "Surprise Billing Consumer Protection Act," would ensure consumer access to quality healthcare by setting adequacy standards for network plans offered by an insurer. It also prohibits said insurer from denying preauthorization for healthcare services to be performed by a participating provider solely because the referral was made by a nonparticipating provider. Additionally, SB 20 provides telehealth services, monitoring and reports and authorizes the Commissioner to ensure compliance through multiple means.
• Senate Bill 74, leg islation I had the pleasure of sponsoring, that would require the disclosure of the nature and practices of businesses that provide legal services relating to commerce and trade, courts, and torts. SB 74 would also prohibit misrepresentations or false advertising and persons ineligible to provide legal services from holding themselves out as attorneys.
• Senate Bill 97, the "Georgia Cyber Command Act," would empower the Georgia Emergency Management and Homeland Security Agency to conduct strategic planning, facilitation, and coordination of information security in Georgia. Specifically, the agency would have the power to establish policies and standards for state agencies to submit information security plans to the division.
• Senate Bill 146 sets up a framework for regulation and taxation for the provisions of certain electricity used as a motor fuel in electric vehicles. We currently fund road maintenance and wear-and-tear through a tax on gas. Electric vehicles don't use gas so they don't pay that tax.
SB 146 sets up a framework to handle electric cars paying their share of maintance.
• Senate Bill 147, the "Boundless Opportunities for Georgia Students Act," would allow students to transfer between local school systems without the need for a contract between the system where the student resides and the one they are interested in attending. This legislation would also provide caps on tuition for schools who exclusively provide virtual instruction to students.
• Senate Bill 193 would allow the Department of Community Affairs to determine locations that are eligible for state or federal funding programs administered by the state improved broadband services.
• Senate Bill 195, the "Freedom to Work Act," would allow service members and their spouses to utilize their military certification, work experience, or licenses acquired in another state to get an expedited license in Georgia.
• Senate Bill 203, the "Trucking Opportunity Act of 2023," would create tuition-free programs for veterans seeking the operation of commercial motor vehicles. It would also provide for standards of service hours for motor carriers and hiring standards for commercial driver's license holders.
• Senate Bill 211 would create the Georgia Council on Literacy. The Georgia Council on Literacy would be tasked with conducting comprehensive reviews of birth to postsecondary programs, state support for said systems, and other issues related to improving the literacy outcomes of Georgians from birth to adulthood.
• House Bill 147, the "Safe Schools Act," would provide a school safety and anti-gang endorsement for eligible certificated professional personnel issued by the Professional Standards Commission. This bill would require school safety plans to be submitted to the Georgia Emergency Management and Homeland Security Agency by December 31, 2023. Additionally, it also requires that public schools to participate and complete intruder alert drills by October 1, of each year. Furthermore, it requires for parents or guardians to opt their child out of such drills.
The Senate Appropriations subcommittees have also ramped up again to hear House Bill 19, the FY 2024 Budget. I anticipate these meetings will continue through the next week. It is my hope to hear HB 19 in the Senate Appropriations Committee in the near future.
I got to sneak home Saturday and spend some time with my family. Since my wife, Ashlee Nicole, takes on the bulk of care for our 1 year old son, John, during session, I try to pull my load on days back home. "Try" is the key word there. Saturday morning, John and I chose Chick-fil-A for "Dad's breakfast." The weather was perfect. We watched the birds and the "big trucks." I also watched people. And everything I saw left me more encouraged and so thankful we live in such a wonderful community. I saw families headed to ball fields, others headed fishing, and some just sliding in quickly to see a friend. I saw others loading up before heading to work, (yes, even on a Saturday) because folks in our area understand hard work and believe in honoring their commitments — to pay rent, the mortgage, and payroll. I saw young adults gathering for Bible study. I saw some who had recently experienced the loss of a loved one find comfort in acknowledgment and a warm embrace. It reminded me, in a way that I really needed to be reminded, that though our work at the Capitol is important, it is not the most important thing. Very few will remember what bills we pass this year or next, but they will remember if we showed them God's love and how we made them feel. Serving Him trumps our work in Atlanta every day.
Next week is sure to remain busy. However, you are always welcome to bring any questions or concerns regarding legislation or policy to my attention as I am eager to provide you with additional updates on the progression of the 2023 Legislative Session in the coming days. As always, it is an honor to continue to serve you here in Atlanta.
Sen. Blake Tillery serves as Chairman of the Senate Appropriations Committee. He represents Senate District 19, which includes Appling, Bacon, Jeff Davis, Long, Montgomery, Tattnall, Telfair, Toombs, Wayne and Wheeler Counties and a portion of Coffee County. He can be reached at 404.656.5038 or by email at [email protected] ga.gov.
By Sen. Blake Tillery (R-Vidalia)