Posted on
Highlights From Under the Gold Dome: Week Six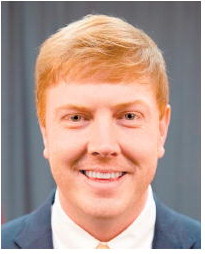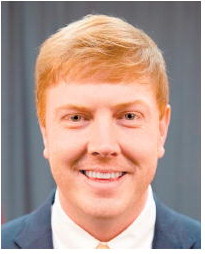 We have reached the halfway point of the 2023 Legislative Session. A busy week has come to a close as the Senate was hard at work passing a total of 17 bills, the most to have passed in a given week thus far. I don't grade session on the number of bills passed though; sometimes the best thing we can do is pass no bills at all! Committees have continued to meet on a frequent basis, thoroughly discussing and vetting each measure that comes before us.
A common theme in the Senate this year has revolved around tackling gang violence and increased crime. Senate Bill 44, a priority of Gov. Kemp, seeks to crack down on criminal street gangs by establishing a mandatory minimum sentence for individuals who partake in gang activity, participate and are convicted of gang violence involving minors. Known as the "Street Gang Terrorism and Prevention Act," this legislation addresses gang violence and increased crime, as it has become an extreme issue not only within state lines but across the nation. But perhaps what has become an even larger concern is the number of underage minors who are actively recruited by adults to participate in gang activity. Adults who recruit these children have no regard for the child's safety and security and because of this, many end up in helpless positions unable to defend themselves, ultimately resulting in more violence.
On that same note, Gov. Kemp's Administrative Floor Leader Sen. Mike Hodges (R – Brunswick), also brought Senate Bill 42, which increases penalties for failure to comply with the National Human Trafficking Resource Center Hotline. Combatting human trafficking in Georgia is a top priority of First Lady Marty Kemp, and this legislation would further penalize those who fail to properly report incidents of human trafficking. As I have mentioned to you before, there is no instance in which Gov. Kemp, First Lady Kemp, or the Georgia General Assembly for that matter will tolerate any form of violence or modern-day sex slavery within our state. I am thankful to see legislation of this nature pass with bipartisan support Additionally, the Senate took up legislation to address growing concerns with the Communist Chinese Government through Senate Bill 93. Sponsored by my colleague and Senate Majority Caucus Chair Sen. Jason Anavitarte (R – Dallas), SB 93 seeks to combat this ongoing standoff with China as it relates to the use of certain social media platforms like TikTok. SB 93 would ban the use of social media platforms monitored by foreign adversaries on state issued devices. Numerous cyber security and national intelligence officials have identified TikTok as a significant espionage threat. State officials would be doing the citizens of Georgia a great disservice by utilizing the platform on their state issued phones. The potential threat should outweigh any viral sensation. This common sense bill would ensure our state's technological infrastructure is safe and secure. This legislation passed with bipartisan support.
I am also pleased to bring you an update on Senate Bill 73. On Wednesday, the legislation to crack down on the proliferation of telemarketing calls that invade living rooms and interrupt dinner time conversation was heard on the Senate floor for a final vote. As I have previously mentioned, while the Georgia Do-Not-Call List has proven to be effective, we are still limited in our abilities to prevent third party telemarketing companies operating outside of our nation's boarders from invading the homes of numerous Georgia families. SB 73 passed unanimously with a vote of 56 to 0, making this the first piece of legislation to pass in the Senate with full support. I am proud to see this bill cross over to the House with bipartisan support. It is my hope that this year, we will get this bill across the finish line and to the Governor's desk so we can finally restore much needed peace and quiet to families across the state.
With regards to House Bill 18, the Amended 2023 Fiscal Year Budget, the Senate has completed its Appropriations Subcommittee hearings, where each section and specific line items of the budget were thoroughly vetted, to ensure taxpayer dollars are not going to waste. Now, the work is focused on perfecting the legislation before it goes before the Senate Appropriations Committee. This process is often detailed and meticulously analyzed. As you well know, the only constitutional obligation of the Georgia General Assembly is to pass a balanced budget. Because of this, we've got to take this process seriously. Next week, I anticipate that HB 18 will be brought to the Senate Appropriations Committee for deliberation. I look forward to providing you with updates on the budget's progress in the near future as we work to get the bill to the Governor's desk.
Next week, the Senate will convene Tuesday through Thursday as we move closer to Crossover Day. With only 20 days left in the 2023 Legislative Session, there is much left to be accomplished in such a short amount of time. As always, if I can ever be of assistance to you, please do not hesitate to contact me office. Thank you for allowing me to continue to serve you here in Atlanta.
Sen. Blake Tillery serves as Chairman of the Senate Appropriations Committee. He represents Senate District 19, which includes Appling, Bacon, Jeff Davis, Long, Montgomery, Tattnall, Telfair, Toombs, Wayne and Wheeler Counties and a portion of Coffee County. He can be reached at 404.656.5038 or by email at [email protected]