Posted on
Vidalia Wins Over Irish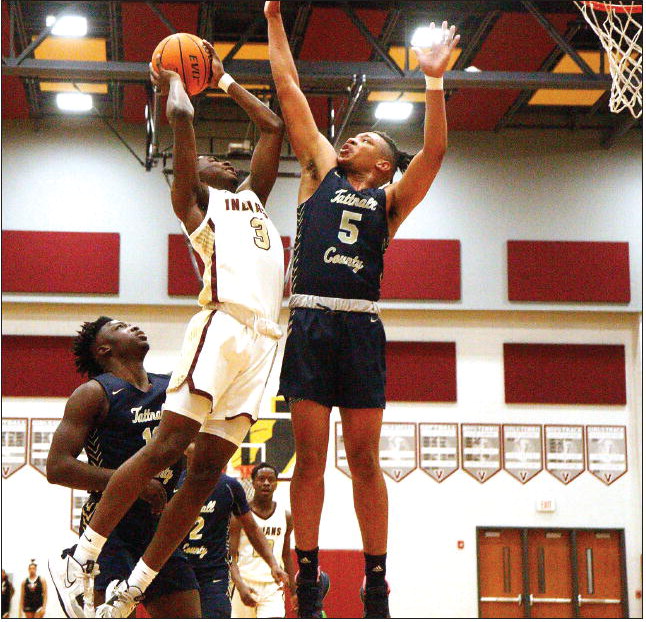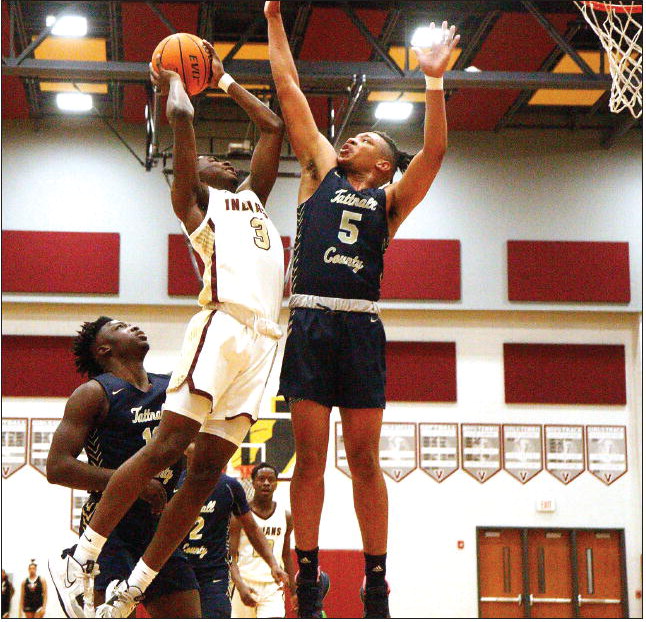 The Indians basketball teams of Vidalia High School took on Tattnall County and Dublin last week. The Lady Indians dropped both of their games with the boys getting a win over Dublin.
Girls vs. Tattnall
In the girls game the score was 20-12 by the end of the first period with VHS trailing. Tattnall took a 31-19 lead at halftime.
The score at the end of the third period was 55-26, and the warriors took the win 65-31.
VHS was led by Kaliya Walker with 10 points.
Boys vs. Tattnall
Tattnall opened up a big 19-6 lead in the first quarter of the game, but VHS came back with three, 3-pointers by Jacaree Washington to close it to 22-15. In the second quarter VHS took the lead on a three by Cori Miney at 26-24.
In the third quarter VHS was on top 39-34, but in the fourth Tattnall had come back and taken a 53-50 lead over the Indians. Tattnall held on to win the game 59-55 over VHS.
VHS was led by Mincey with 28 points with Jacaree Washington adding 17 points.
Girls vs. Dublin
In the girls game against the Irish, the score was tied at 30-30 at the start of the third quarter. Dublin took a 39-34 lead. Dublin kept fighting and went on top in the fourth quarter on the way to a 53-49 win over VHS.
Boys vs. Dublin
It was a low scoring game with VHS on top 10-5 in the first quarter. By halftime Vidalia led the game 25-16 over Dublin.
At the end of the third quarter, the Indians led 35-29. In the fourth quarter the Vidalia worked their way to a win, 46-41.
Mincey led VHS with 27 points.
This week VHS was at Appling County on Tuesday after presstime. They will host Toombs County on Friday at 6:00 p.m.