Posted on
Greater Vidalia Chamber Trains 2023 Board of Directors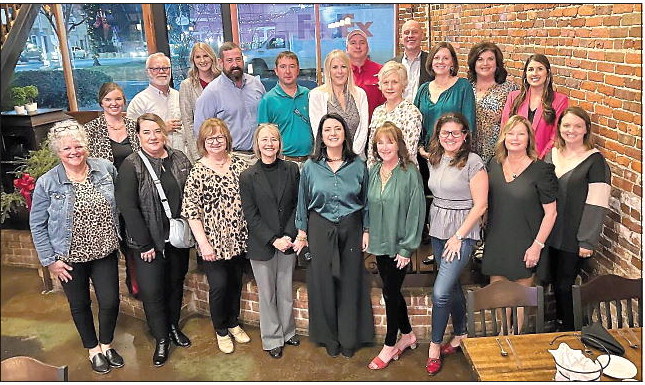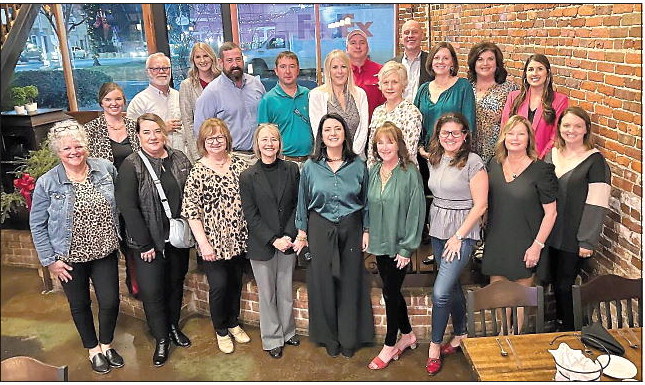 The Greater Vidalia Chamber Board of Directors met Thursday, December 8, for the last Board of Directors meeting of the year and the annual Board Training for existing board members and the incoming officers for 2023. The meeting was held at Elements event venue in Lyons. This year's training was facilitated by Anissa Starnes, IOM of YGM Total Resource Campaigns.
The existing Board of Directors included a variety of leaders and industries within the community. These leaders are Sara Brown, Brown Realty Company; Allen Crump, Trane Technologies; Mary Edmonds, Mary's/M Squared Design Firm; Mike Hagan, Memorial Health Meadows Hospital; Aries Haygood, A & M Farms; Michael Johnson, Vidalia City Schools; John Koon, Vidalia City Schools; Britt McDade, Chick-fil-A; Nissa Mitchell, Southern Mark Industries; Jensie Smith, Sev-Rend; Alan Thigpen, Mount Vernon Bank; Ivette Torres; Stephanie Williams, Toombs County Magazine; and Trent Williams, Brown Implement & Milling.
Several new board members, whose terms begin in January, were also included in the training. These members are Wendi Cason, Community Hospice; Pat Dixon, Dixon Management Company; Monroe Goss, Rocky Creek Lodge; Heather Mead, Georgia First Bank; Donya Hilton-Wood, Oxford; and Sabrina Woodruff, Toombs County Schools.