Posted on
Oyster Stew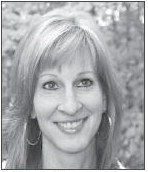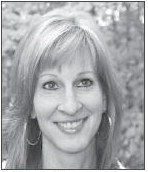 E v e r y year, as the month of December rolls to a close, my mind replays the beautiful holidays of my childhood — decorating a cedar tree with satiny spun red balls and tinsel, visiting live nativity scenes in town, driving around neighborhoods to look at Christmas lights, and oyster stew. Yum!
In my mind's eye, I still see the silver pot simmering on the stovetop, and I can smell the sweet aroma wafting through the kitchen. I can hear the sound of a big spoon stirring the buttery broth — the light, rhythmic clink of the spoon hitting the sides of the pot with each rotation. Our family often feasted on oyster stew during the holidays — topped with tiny oyster crackers or saltines. I loved the "plop, plop, plop" sound of the oyster crackers dropping from my hand into the buttery broth. Just thinking about it causes my mouth to water.
My mother learned to cook oyster stew from her mother, Ona Jarrard Jarriel, who lived near the Ohoopee River.
"Oysters are expensive, and we didn't have a lot of money," Mom says. "But Mama always made a pot or two of oyster stew during the holidays. We all loved it so much."
She said that sometimes her father, Hub Jarriel, would drive down to the coast and buy fresh oysters.
"He'd come home with those oysters and make a fire outside," she says. "That's how I learned to love them. They'd crack open with the heat, and we'd eat them straight from the shells sometimes after Daddy brought them home."
Other times, my papa purchased the oysters from a local grocery store, and my grandmother would make a big pot of stew.
"She cooked the oysters in butter first," Mom says. "Then after they were cooked through and through, she'd pour in the milk — sometimes evaporated milk from a can to make it thicker and creamier. Then she'd sprinkle lots of salt and pepper in the pot."
Mom made it the same way, and our family devoured it by the bowlfuls — well, all of us except for my sister, who wasn't a fan of oysters or stew.
"Don't strain out all of the oysters," Mom would say to us. "Leave some oysters for the rest of us."
Irish immigrants brought over the tradition of eating oyster stew during the holidays to America. Catholic tradition banned consuming meat on Christmas Eve, so many Irish families ate a soup or stew made from fish. Oysters were substituted for fish and it became a traditional Christmas dish for many folks, whether of Irish descent or not.
In the South, during the 1800s and early 1900s, many households didn't have ice boxes or refrigerators to keep oysters chilled, and so oysters kept better during the cooler months (December and January) of the year. This seasonal window made oyster stew a Southern holiday delicacy, and it is still associated with Christmas and Christmas Eve cooking here in Georgia.
So, while it's still rather cool and wintery here, and you are wondering what to cook for dinner for your clan, consider stirring up a big pot of oyster stew with plenty of saltines or oyster crackers to toss on top. Just don't strain out all the oysters — leave some oysters for the rest of us.
Happy New Year!