Posted on
Wheeler Drops 4 Games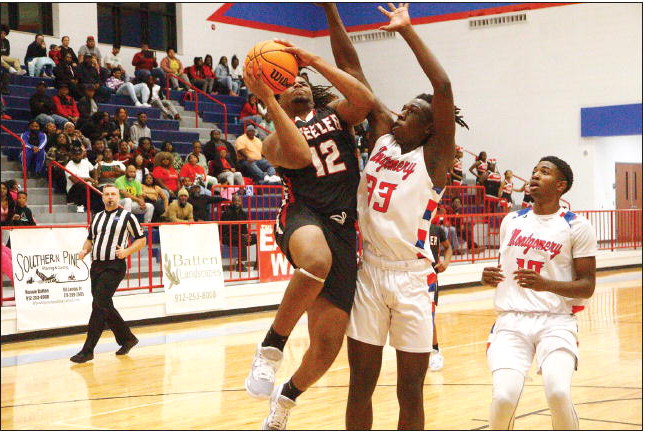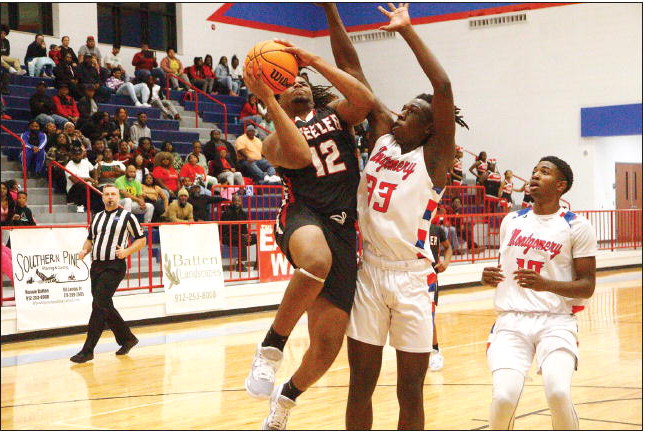 It was a tough week for the Bulldog basketball teams of Wheeler County High School as they dropped games to Wilcox County, Montgomery County and Telfair County last week.
Girls vs. Wilcox
The Lady Patriots of Wilcox jumped out to a big 20-5 lead in the first quarter of the game and never looked back. They pushed the lead to 32-9 at half time and were on top 44-18 heading to the fourth quarter.
Wilcox took the win 54-28 over the Lady Bulldogs. Wheeler was led in scoring by Nikita James with 14 points.
Boys vs. Wilcox
In the boys game against the Patriots, Wheeler fell behind early and could never recover. Wilcox took the win over Wheeler, 70-39.
Girls vs. Montgomery
It was another tough game for the Lady Bulldogs as MCHS ran away with the victory. The Lady Eagles won the game 62-22 over Wheeler.
Boys vs. Montgomery
In the boys game it was a slow start for both teams as it took more than three minutes of game time before either teams put any points on the board. MCHS took the initial lead and went ahead 7-0 with 3:30 left in the first.
Wheeler closed back in on three-pointers by Jeremiah Kincey and Kenton Mincey to close the lead to 11-8 with just over two minutes left in the first quarter. Jason Culver made it 11-10, and then Justin Culver hit a three to give the Bulldogs their first lead of the game with one minute on in the clock.
But the Eagles took the lead back and were up 1513 at the end of the first period.
In the second MCHS was up 19-18 with 4:23 left in the first half. With MCHS was on top 27-20 with just over a minute to go in the first half, but Wheeler was not going to let them pull away.
In the fourth quarter the Eagles were up 39-28, but the Bulldogs again came back. There was a flurry of baskets as the game was winding down. MCHS came away with the win, 52-48 over Wheeler.
Wheeler will be off this week and will be in action after Christmas.