Posted on
Lumley Signs With BPC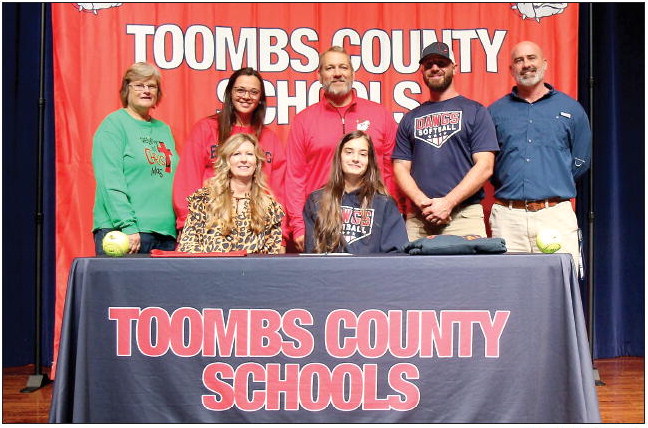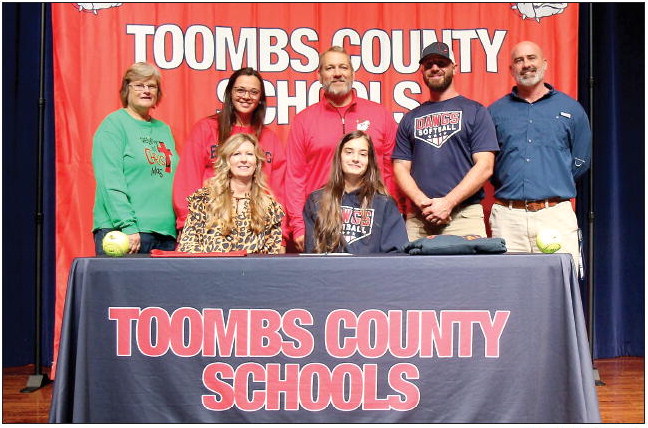 It was a big day at Toombs County High School on Tuesday of last week as Rylie Lumley signed her letter of intent to play softball at the collegiate level. Lumley, Toombs County softball centerfielder and First Team All-Region selection will play at Brewton-Parker College.
Lumley will definitely be missed by the Toombs softball program. She batted .376 with 8 doubles, 8 stolen bases, and 20 RBI's her senior year. She was a First Team All-Region selection.
Lumley stated, "I am excited to play softball at the next level. I have been working hard on this since I was young and am looking forward to this. I really like that it is a small school and that I'll get to stay at home while going there.
"I want to thank God first for leading me to this. I want to thank my parents, my friends, teammates, and all of my coaches as well even when they had to be hard on me."
Tammy Mathews, her great aunt, added, "We are very proud of her. She has came a long way and we are excited for her. Brewton-Parker is a small school and close to home and this is going to be a good fit for her. We are thankful to her coaches for pushing her and putting her in the best position for this opportunity."
TCHS Head Coach Hayne Brant said, "Lumley made the best of her junior and senior years. She was our starting shortstop during her freshman and sophomore seasons, but made the move to the outfield for her final two seasons and excelled. During her career, she played in over 100 softball games for Toombs.
"I am excited that Rylie will be attending Brewton-Parker and playing for a great coach in Madison Herrin. I expect big things from Rylie and look forward to seeing her play at the college level.
"This is a big accomplishment for our program as we have had two players in the last two years go in and play at the next level."