Posted on
Thompson Signs With GMC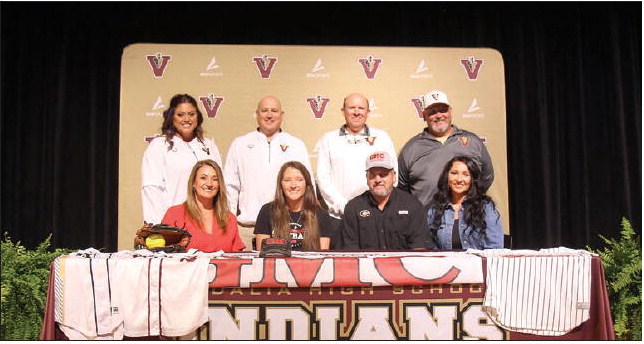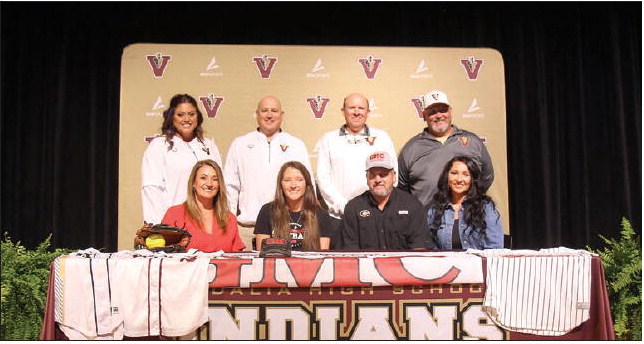 It was a big day last Wednesday for several Vidalia High School Indian Athletes as they signed their letters of intent to play at the next level. Emily Thompson is heading to Georgia Military College to continue her softball career.
Thompson, who was a 2nd Team selection to the 2022 3AA All-Region Team, batted .311 with a .392 on-base percentage this season and will take her talents to Milledgeville, where she will be a Bulldog and wear the Red and Black of GMC.
"I'm really excited about just the atmosphere in general. It's a smaller school, and I feel like that really suits me as a person in general, and I really like Coach Ashley Bun. She has really spoken to me, and she really caught my eye, not only with her, but the also the program and the school itself.
"I'm very thankful for everybody, but number one is obviously the Lord. He's given me the ability to do this. Of course, my family and all the coaches who have given me the opportunities to play for them, especially Coach Ashley."
Thompson's mother Sarah added, "First and foremost we thank the Lord for the ability that she has. We also have to thank the coaches and all that have helped her grow on and off the field. We are very excited for her future, and greatful to the people that led her here."
Head Coach Ben Beck stated, "Emily had patience and waited her turn to get on the field, and had a great year this year for us. She is a very hard worker, always working, and just a great teammate. She is always willing to help out, whether working on softball or giving someone a ride, she is just there for her teammates. She just has a kindness and a joy about her that I will always remember."