Posted on
Thanksgiving 2022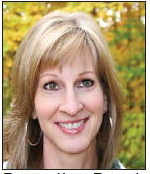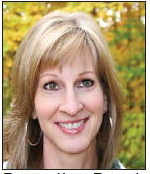 Last week, I chronicled the ongoing saga of my husband, Gene, connecting with his biological half brother, Chris, after Ancestry.com notified him of a significant DNA match with a man in Texas. My story ended with Gene reaching out via email to his biological mother, Margaret. He sent the email on Sunday evening and held his breath. Well, we all held our breath. Sometimes birth parents don't want to hear from children they placed up for adoption. We hoped for the best but braced for the worst.
On Wednesday night, as Gene and I watched television, he opened his laptop and checked his email.
"She replied!" he yelled in my direction.
Before I knew it, I had flown across the room like a bird and was reading the message alongside my husband. She said that she had been looking for some type of contact for the past 60 years and that she was happy he had found her. She suggested they talk over the weekend and wished him love and peace. She signed her message, "Love, Margaret/Mom."
My usually stoic husband was speechless and choked up. I sat beside him and rubbed his arm.
We read the note again. Then again. Gene wrote back immediately agreeing to a phone conversation, but he never heard back from her about setting a precise time.
Fast forward to yesterday morning… Gene and I stood in the kitchen attempting to make a multi-layer coconut cake to take to a family gathering at my sister's house. I offered to wash the dishes so he could check his email before we left the house. A minute later, he ran down the stairs and into the kitchen.
"She wants to FaceTime with me at 1," he said.
Gene looked like a man who was on the verge of a stroke, a heart attack or a nervous breakdown. He raced into the closet and changed his clothes — putting on one of his nicest pullovers. He combed his hair and put styling goo in it. He contemplated whitening his teeth for a few minutes.
At 1, he answered the call, and there she was — his 80-year-old biological mother. I stood in the other room and tried to stop tears from destroying my eye makeup.
She asked him about his life, and after Gene told her that he has had a good life and is happy, she breathed a sigh of relief. She was an open book and fielded questions from my husband. Then, she asked about me, and Gene called me into the room.
After our greetings, she said, "I remember that day. They let me hold you that morning until about noon, but your new parents arrived at the building to take you home, and I had to say 'goodbye.' The nuns took you away. And now here you are — almost 60 years later."
She smiled at Gene. "I found out I was pregnant… " she added. "My family was as poor as a country church mouse. There wasn't enough money to feed all of our mouths. There was no way I could raise you myself and my family couldn't help, so I gave you up. I never considered aborting you."
She told us that only three people knew her secret — her mother, my husband's birth father, and her family's priest, who helped make arrangements in a nearby town for Margaret to have her baby in confidence.
Gene's half sister, Kim, was also on the FaceTime call. She dabbed tears a few times, but was thrilled to learn that she has an older brother.
"I can't believe this," she said. "I can't believe Mom never told us. We are still in shock."
We understand how that feels. Neither Gene nor I have slept well in the last two weeks, since this story started to unfold. Shock doesn't even come close to describing our feelings, and we have always known he was adopted.
At the end of the FaceTime session, Gene's newly found mom and sister said, "We want to know you. We want you in our lives."
And yesterday afternoon, my husband's phone blew up with text messages and photos and greetings and love from his new Texas family.
It's all a bit much to take in for all of us, but it's the most beautiful Thanksgiving ever — a true example of love, gratitude, answered prayers, blessings and most of all, family.
Happy Thanksgiving everyone! Love to all of you!