Posted on
VHS Takes 5th At State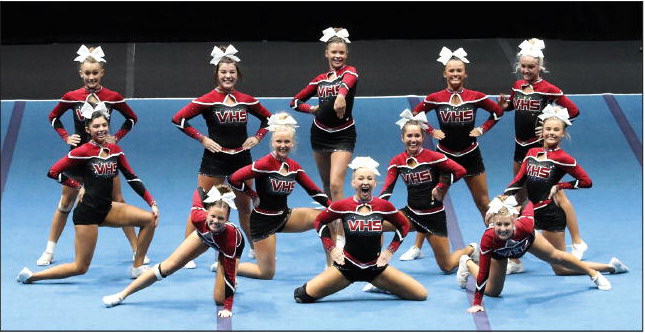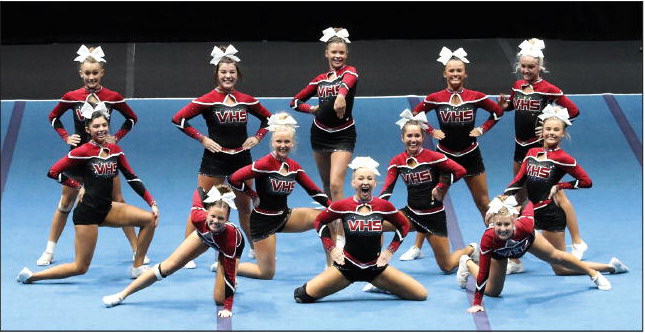 Courtesy of VHS
Despite losing 10 seniors off last year's team, the Vidalia High School Competition Cheer Team continued to show why they are one of the top programs in the state, as they finished 5th at the GHSA State Meet Friday in Macon.
'The girls did an outstanding job this season and I am very proud of them,' said Vidalia Head Coach Ann Michele Toole. 'Their performances at region and state are both evidence of their commitment to the Vidalia Way,' Toole added.
The 3-time State Champion Indians finished behind State Champion Mt. Paran, Pierce County, KIPP Charter, and Fellowship Christian, despite having a very young squad, with only three seniors (Abby Barr, Rebecca Evans & Emma NeSmith). 'Our seniors did a fantastic job of leading this year, and we are going to miss not only their talent but also their leadership,' said Toole.
Toole finished by saying, 'Each season, our goal as coaches is to help each team member fulfill their potential. As a team, we set goals and work hard to accomplish them, and we are looking forward to next year.'