Posted on
Crock Pot Thanksgiving Dinner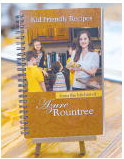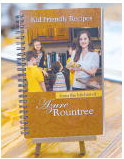 1 Tablespoon Olive Oil ½ cup diced Celery ½ cup diced Onion 3 ¼ cups Pepperidge Farm Corn Bread Stuffing Poultry Seasoning (to lightly season) 1 pack of Turkey Breast Tenderloins (sliced) 1 (22-ounce) can Cream of Chicken Soup 3 ¼ cups Pepperidge Farm Herb Seasoned Stuffing 1 (10-ounce) can Chicken Broth 1 (28-ounce) can Fresh Cut Green Beans (drained) 2 (15-ounce) cans Sliced Potatoes (drained) Salt & Pepper (to taste) 4 Tablespoons Margarine (sliced) Add olive oil to a small pan and turn to medium heat. Once hot, saute vegetables for 2 to 3 minutes, then set aside. Layer the corn bread stuffing on the bottom of a crock pot. Spread cooked celery and onion over the corn bread stuffing. Lightly season the stuffing and vegetables with the poultry seasoning and remember that a little bit goes a long way, so don't use too much. Layer enough sliced turkey tenderloin to cover the stuffing and vegetables, then spread the cream of chicken soup over the turkey tenderloin. Add the herb seasoned stuffing over the turkey, then pour the chicken broth over the stuffing. Using a large spoon, make enough space on one side of the dish, then pour the green beans down into the side of the crock pot. Next, create enough space on the other side of the dish with a large spoon and pour both cans of potatoes down in the other side of the crock pot. Season the stuffing and vegetables with salt and pepper to taste, then add the sliced margarine all over the top of the dish. Cook on low for 8 hours.
*This also makes for a great lunchbox thermos recipe for kids, so just add a dinner roll for a delicious school meal. Also, you can use chicken breast in place of the turkey tenderloin when making this recipe.
Kid Friendly Recipes from the Kitchen of Azure Rountree is available at The Advance. A portion of the proceeds from every book sold will go to benefit children with special needs.