Posted on
Vidalia Man Charged In Vehicular Death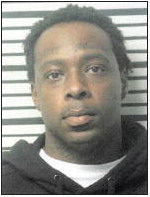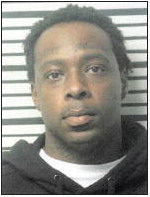 mrandolphadvance@gmail.com
A Vidalia man has been arrested and charged with vehicular homicide in the March 2021 death of a Vidalia High School freshman.
According to the arrest records of the Toombs County Sheriff's Office, the Georgia State Patrol issued felony arrest warrants for Demario Rashawn Roundtree, age 33, of 208 Toombs Street in connection with the accident.
Roundtree turned himself in to the Georgia State Patrol on Monday, October 3, and was booked at the Toombs County Detention Center the following day. Upon his first appearance, he was issued a $40,000 property bond, which he posted on Friday, October 7. Authorities did not divulge the reason for the delay in Roundtree's arrest. Roundtree is facing multiple charges includ- continued from page
ing homicide by vehicle in the first degree, failure to maintain lane, speeding violations, reckless driving, seat belt violations, lack of insurance, driving while unlicensed, stop and/or yield sign violations, and DUI/drugs less safe. On Saturday, March 20, 2021, around 8:30 p.m. Vidalia police responded to Rigsbee Drive in Vidalia where they discovered a single vehicle in a ditch. Wesley Simpson, 15, was ejected from the vehicle and the vehicle rolled over on top of him. He was pronounced dead at the scene. In addition to Simpson, there were three other individuals in the vehicle at the time of the incident. All three were taken to the local hospital where they were treated and released.
The investigation was handled by the Georgia State Patrol Specialized Collision Reconstruction Team.