Posted on
REACH Kicks Off 2022 Fund-Raising Campaign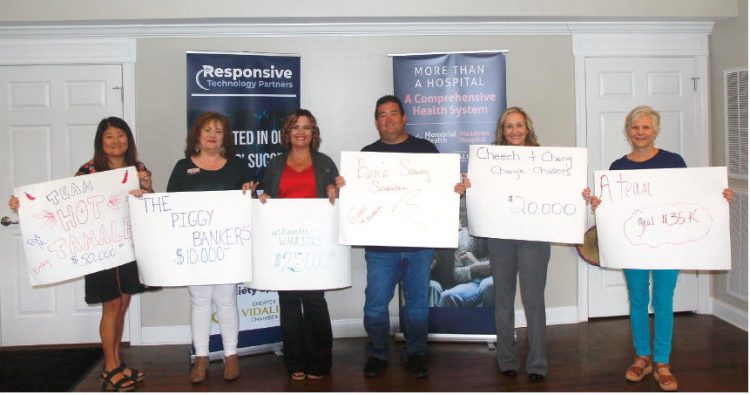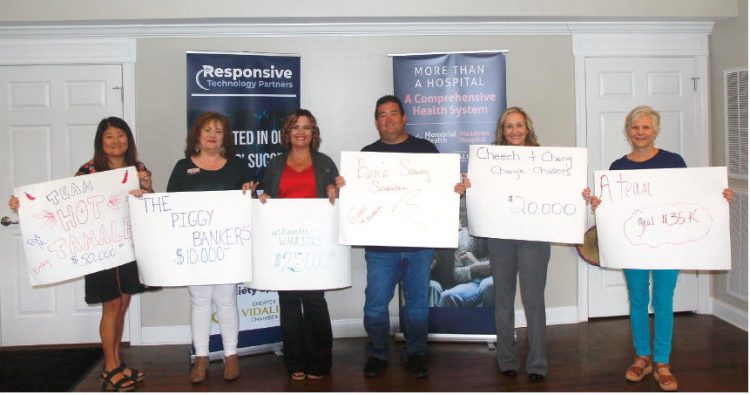 mrandolphadvance@gmail.com
The Greater Vidalia Chamber's annual REACH program kicked off on Wednesday, September 28, with an event, featuring addresses by 2022 REACH Campaign Chairman Matt Hasbrouck and former Senator Tommie Williams. Hasbrouck informed attendees that the official goal for this year's campaign has been set at $200,000; but because of the encouraging amount of money already raised by REACH volunteers, he believes the goal can go even higher — to $250,000.
"Last year, the goal was around $185,000, and this year, our goal is set at $200,000, which is a nice step forward, but I think we can do $225,000," he said. Hasbrouck informed attendees that a total of $146,000 — over 70% of the campaign goal — had already been raised by the kickoff date. He explained why he is so passionate about raising these funds for the Chamber. "I've been in a lot of places and I have worked with a lot of Chambers [of Commerce], but this is, by far, the best I have ever worked with. The connection, the passion, the energy, the action — I think the key is action. We always talk about inspiration or ideas, but putting things into action is what it is all about, and that is what I see here day-in and day-out." He continued, "I have seen what the Chamber can do for businesses in this community and this region, but also other places. I think we can all agree that Greater Vidalia is a hallmark name because it is not just Vidalia, it is a significant region that we serve, and because of that, we benefit as community members."
REACH vice chairs and team captains were also announced at the meeting. These volunteers introduced their team names, individual goals, and members. These individuals have volunteered themselves to gain support and funding for the Chamber through this campaign, which will help fund Chamber events and programs throughout the upcoming fiscal year.
"We are excited about this program and all that will take place. We are looking to break records, and the reason that we can break records is because of everyone here," Greater Vidalia Chamber Chairman John Koon remarked.
Former Senator Tommie Williams shared a motivational address to inspire participants to gain funding and support for the Chamber. During this speech, Williams told stories of people affecting people, and the power of each individual to help and change others' lives.
"The most wonderful thing about being alive is the ability to create," he emphasized. "Even when God created the world, each day, He said, 'It's good.' And when God created us, He said, 'It's very good.' That's what makes life fun, to go out and do something, and realize that it turned out well."
He added, "It is something we should do every day, and it is the opportunity we have here today."
Williams continued, sharing memories of former Chamber member Reid McArthur who encouraged him to join the Leadership Georgia class. That led him to meet people and gain opportunities that changed his life, and eventually helped him to gain a position in the Georgia Legislature. He also reminisced about the connections made throughout his time in the Legislature, which led to work in Italy and several other countries. Williams emphasized the importance of building relationships and investing in others around you, just as the Chamber has done throughout history, and for him personally.
The REACH Campaign will officially end in November. Team members will sell sponsorships and event tickets to local businesses, gaining community involvement for the Chamber and funding future activities.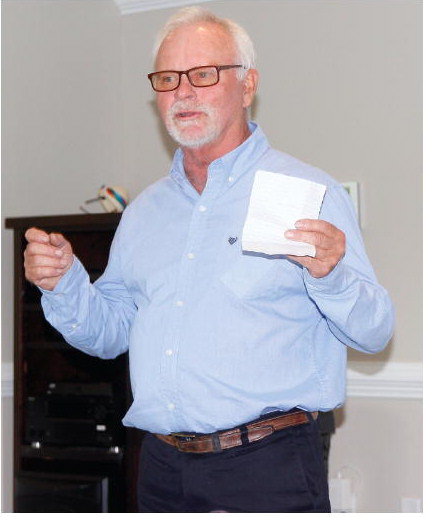 IMPORTANCE OF CREATING — Former Senator Tommie Williams emphasized the importance of creating new things and relationships during his inspirational address to REACH Campaign volunteers. He used stories of his time in the Chamber, Legislature, and in Italy to illustrate this point.Photo by Makaylee Randolph