Posted on
Wheeler County High School Gets $10,000 for After School Program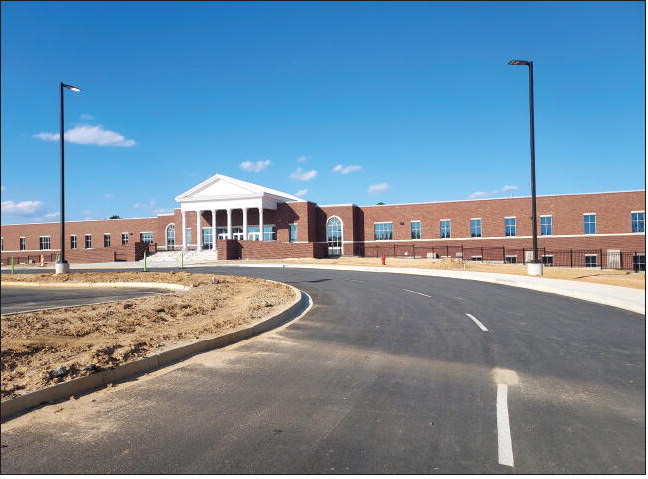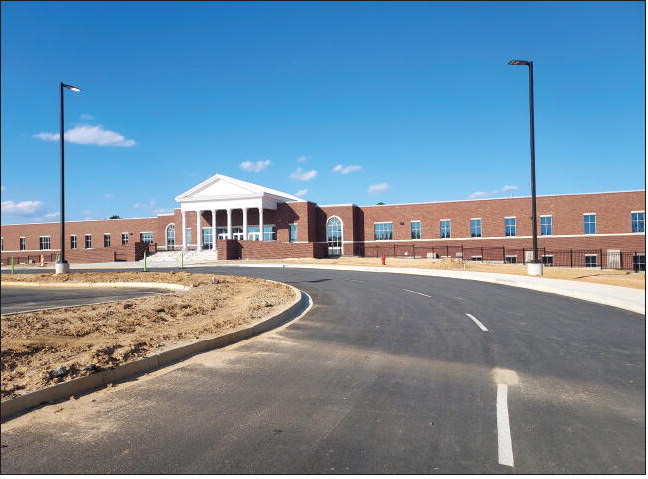 Wheeler County School District is among seven Georgia school systems awarded a Rural Education Fund Grant by the Georgia Foundation for Public Education (GFPE).
Wheeler received a $10,000 grant which will be used to launch an after school program at Wheeler County High School. The system will partner with the Wheeler County Chamber of Commerce to implement the program.
Based by the district's mission statement, 'Inspire, Care, Support, Lead' (ICSL), the program will address students' needs and promote community service and leadership. The REF grant will fund transportation and supplies for ICSL service projects.
Program Input
The program will target high school students who have no after school outlet into which they can "plug in" and "belong."
Brandon Pope (EdS.,Ed. Leadership) will lead the program, which is scheduled to begin during the 2023 school year. Pope teaches high school social studies, assists with wraparound services, and has already developed positive relationships with students.
Andrea Towns (Masters in English, Harvard University), who has provided academic support and also developed positive rapport with students, will assist Pope in all aspects of the program. Both leaders are qualified to oversee the program's implementation, measure its progress, and facilitate its success. Janice Mock, director of the Chamber of Commerce Youth and Adult Leadership Programs, has committed to assisting with program community service projects. Funds will be deposited with the WCSD CFO and requisitioned from the district office.
Program Outputs
The district will launch ICSL with around 40 students. During preplanning, program leaders met with school administrators, counselors, and teachers to identify participants based on academic performance, history of discipline and counseling referrals, and membership in extracurricular activities. When the program begins, students will meet with mentors after school one day a week to develop and implement community service projects.
Program leaders will also host ICSL lunch sessions, divided by grade, four days per week (e.g., 9th grade, Monday; 10th grade, Tuesday) to provide extra time for mentors to build relationships, provide emotional support, and establish a foundation for student success.
According to program coleader Andrea Towns, "Research shows that serving others helps those who donate their time to feel more socially connected, thus warding off loneliness and depression — two chronic emotions among our student population. ICSL is designed to provide a safe and fun after school community for our students and to produce servant-hearted citizens."
The ICSL program aligns with all four GFPE priority areas.
• e program pro vides equitable opportunities for students who are battling poverty, isolation, depression, and apathy by expanding social skills and offering support.
• Students will com plete root cause analysis to identify community needs and work with program leaders to design and implement service projects. These steps will teach problem-solving strategies that are critical in any workforce, especially that of the 21st century.
• Program leaders will counsel and motivate students to succeed. Weekly academic checks will ensure students remain on track for academic mastery and successful high school graduation.
• Participation in ser vice activities will build a sense of belonging and purpose that will promote social and emotional health. Physical activity in service projects will enhance student physical health. Participation in productive rather than destructive activities, will enhance student safety.
About REF Grants
Totaling $70,000, this year's Rural Education Fund grants will fund elementary school literacy programming, an elementary agricultural program, band instruments for student use, support for a STEM program, virtual reality headsets to help elementary students experience and explore the world; and an after-school extracurricular program.
Rural Education Fund grants are flexible and can be used for many initiatives. For example, applicants are asked to propose a project to solve a current challenge within their school or district and drive positive student outcomes.
"From the first disbursement of the Rural Education Fund grants, we have seen schools and districts utilize the funds to support bold, creative, and student-centric projects. The 2022-2023 grantees carry on that legacy,' GFPE Executive Director Paige Pushkin said. 'The Rural Education Fund is funded by the purchase of 'Educator' and 'Support Education' Georgia license tag and I appreciate all those who made it possible. I cannot wait to see the work the seven 2022-2023 grant recipients accomplish,' Pushkin said. The Rural Education Fund (REF) provides traditional public schools, charter schools, and school districts located in counties with 35,000 or fewer residents up to $10,000 to use however they wish to drive student outcomes. Any public school or neighborhood in a Georgia county with a population of 35,000 or less was eligible to apply for the 2022 grant cycle.
The Georgia Foundation for Public Education — the philanthropic arm of the Georgia Department of Education — exists to support educational excellence for students in Georgia. All proceeds from the sale of Georgia "Educator' or "Support Education' license tags benefit GFPE, which provides simple ways for donors to serve students in Georgia's K-12 system – by investing in a current project or working with GFPE to fund their vision. Learn more at GFPE.org.
In addition to Wheeler County, $10,000 grants went to: Dawson County Schools of Dawson County for fine arts education; Franklin County High School of Franklin County for band instruments; South Dodge Elementary School of Dodge County for STEM success; Quitman Elementary School of Brooks County for an agricultural program; Tate Elementary School of Pickens County for a Story Walk Literacy Program; Unity Elementary School of Meriwether County for a virtual reality program.