Posted on
Busy Week For BPC Soccer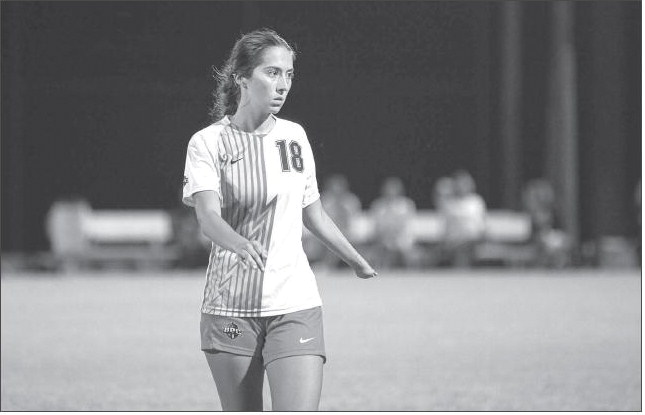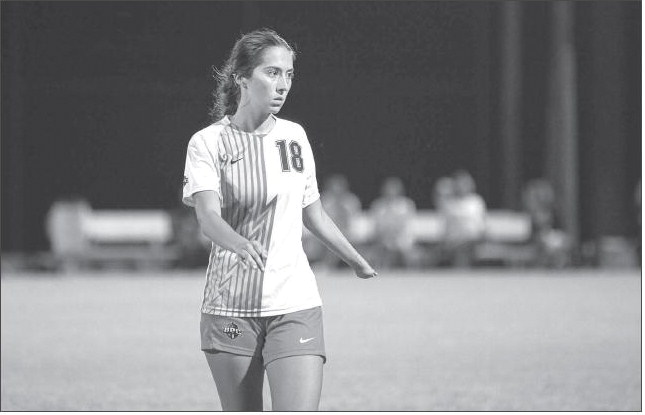 Courtesy of BPC
The Brewton-Parker soccer teams played four games last week. The women went 0-2-1 on the week while the men lost their only contest. The Lady Barons took on USC-Beaufort, SCAD, and Dalton State. The men faced off with Bob Jones University.
Women vs. USCB
Brewton-Parker Women's Soccer returned to familiar territory on Monday night as the Lady Barons (3-4) hosted NCAA DII member USCBeaufort (S.C.) for one of the final few nonconference meetings of the season.
BPC slipped in a 2-0 defeat to the Sand Sharks (6-1), who utilized a pair of second-half scores to leave Mount Vernon victorious.
"We worked hard tonight, and the girls did exactly what was asked of them in the first half," Interim Head Coach Phillip Borde said. "Soccer is a game of making the least number of mistakes; and in the second half, we were punished for two of them. However, the performance was promising to move forward with."
The first half of play was tight with both teams battling to break the 0-0 draw. USCB led 6-4 in total shot attempts, but the Lady Barons held the advantage 2-1 in shots on goal. BPC's defense held the Sand Sharks away for the half keeping the scoresheet clear for the first 45 minutes of action.
USCB managed to break through for the first goal in the 53rd minute, slipping one past the BPC defense. The Sand Sharks took just a few minutes before scoring another in the 60th minute to double the lead to two goals. Brewton-Parker was held to just three shots in the second half while the Lady Baron defense allowed USC- Beaufort eight total attempts. USCB held a 14-7 advantage in total shots while also leading 7-4 in shots on goal. Chloe Bailey led the way for BPC with two shots on frame in 74 minutes of play. In goal, Kelsie Stapler notched a total of five saves in 90 minutes.
Women vs. SCAD
Brewton-Parker Women's Soccer continued the five-match homestand with the second match of the week with a tough contest against No. 12-ranked SCAD-Savannah (Ga.) on Thursday night. The Lady Barons (35) fought hard but were stung by the Bees (8-1) in a 4-1 loss on home soil in Mount Vernon.
"The girls worked hard tonight against a good opponent," Interim Head Coach Phillip Borde mentioned. "We made it difficult for them for parts of the game."
"We started to come together as a team by moving the ball, and I am happy to see that. We will continue to work and put together good performances," Borde added.
The Bees struck first with a goal in the 10th minute from Abigail Siddall. Siddall added another in the 19th minute to give SCAD a 2-0 advantage. Brewton-Parker's defense gave up 13 total attempts from SCAD's attack with Kelsie Stapler notching a pair of saves in the first 45 minutes of play.
Offensively, BPC produced three shots with one landing between the posts.
SCAD once found the back of the net for a third time as Siddall secured a three-goal performance. Brewton-Parker answered with a goal from Avril Diaz coming in the 80th minute. Diaz was able to clean up a ball off a corner that bounced around the Bees' backline for a few moments, giving the Lady Barons a spark of energy. Unfortunately, SCAD was able to find the goal once more to seal the win, 4-1 with a goal in the 86th minute.
SCAD held a 25-6 advantage in overall shots and a 10-3 in shots on goal. Stapler notched six saves in 90 minutes of action. Bailey Brandly led BPC with two shots and one on frame. Diaz's goal is her first score of the season.
Women vs. Dalton
Brewton-Parker Women's Soccer opened Southern States Athletic Conference play on Saturday afternoon with a match against Dalton State (Ga.) in Mount Vernon. The Lady Barons (35-1, 0-0-1 SSAC) and the Roadrunners (2-2-3, 0-0-1 SSAC) completed a scoreless draw for the afternoon in a match that saw very little action. Dalton State produced three first-half shots on frame, but Kelsie Stapler managed to hold the backline safe, producing three saves. The Lady Barons struggled to place any offensive pressure on Dalton State, notching just one shot that landed on goal. Both teams created some more chances in the second half, but both were still limited. DSC recorded just five total shots with three on goal with BPC producing just three overall shots and one on frame.
The Roadrunners led 9-4 in overall shot attempts and 6-2 in shots on goal. Stapler notched six saves to push her season total to 52. Michele Benitez-Marquez led BPC with two shots overall with one on goal.
Brewton-Parker's next contest is on Thursday at 5 p.m. ET against Florida College in Mount Vernon.
Men vs. Bob Jones
After eight days away from competition, Brewton- Parker Men's Soccer returned to the pitch in Mount Vernon for a contest against Bob Jones (S.C.) on Tuesday night. The Barons (0-6-1) battled with the Bruins (1-31) in a scrappy match that ended 3-0 in favor of the visitors. "Bob Jones deserved the result tonight," Head Coach Bob Neumann said. "We didn't do enough to deny them time and space to play, which made things difficult for us. We have a big game this weekend against Dalton State, which should give us an opportunity to turn around some results."
The Bruins opened the match with swift offensive pressure, recording a shot on goal within the first two minutes of play. Bob Jones notched five total attempts in the first 30 minutes of play before the Barons managed to answer with a shot of their own. BJU broke the draw in the 43rd minute, taking advantage of a miscue from Brewton-Parker to lead 1-0. Offensively, BPC produced just one shot in the first 45 minutes while BJU recorded a total of seven. Defensively, Sven Marnot recorded three saves in the first half. Bob Jones slotted the match's second goal quickly in the 47th minute to take a 2-0 advantage over the Barons. The Bruins found the back of the net one final moment in the 55th minute to lead 3-0. Towards the end of the match, tensions rose as a total of six cards were awarded in the final 20 minutes in addition to both teams finishing the final few minutes with 10 men. Brewton-Parker produced more opportunities in the final third for the second half, notching five shots overall and three on frame. Bob Jones held a 14-6 advantage in overall shots and an 8-3 advantage in shots on goal. In 90 minutes of play, Marnot notched five saves. Kevin Neubauer led BPC with two shots on goal, coming off the bench to play nearly 70 minutes.