Posted on
Eagle Expo a Huge Success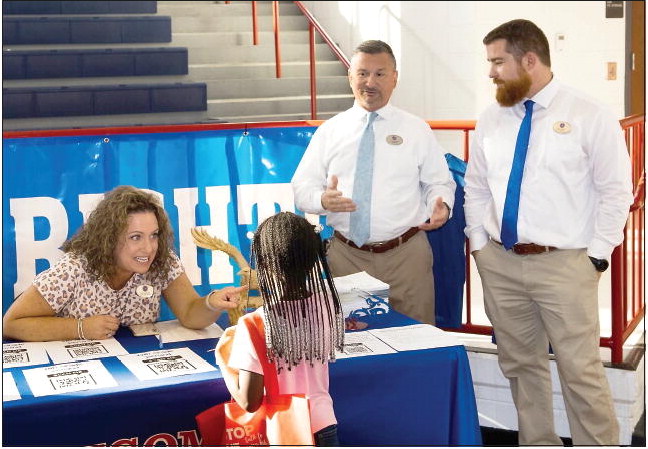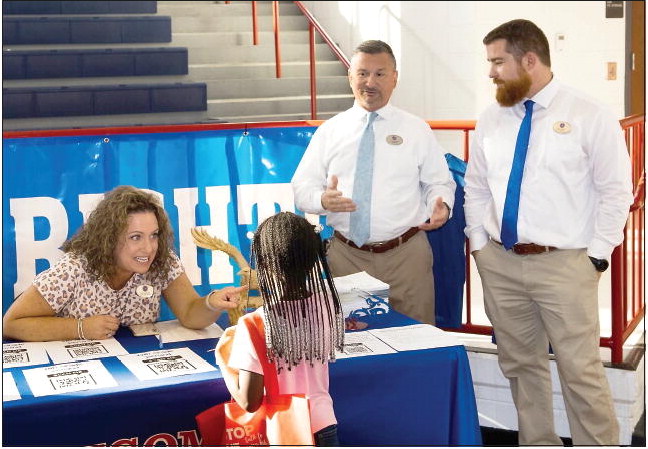 Montgomery County Schools informed 250 people of Title I information and local resources at the first Eagle Expo on Tuesday, August 30.
According to Superintendent Stan Rentz, the school system administrators decided they wanted to have a unique experience when holding the required Title I information session. The group decided that an expo-like fair of resources, clubs, and community partners would provide parents with not only the required information on the Title I financial assistance resources, but also knowledge on what health resources, educational resources, school clubs, extracurricular activities, businesses, and more is available within the community.
The event featured a free meal, childcare, an informational session, door prizes, and an hour-long browse through the 36 expo booths, which represented the three schools and community services and resources.
Assistant Superintendent Beverly Faircloth commented on the event. "A great deal of planning went into the evening, and the turnout and the feedback we heard throughout the night are proof that this event was helpful and enjoyable! We are already working to make the event even better for next year, and all of our community partners have asked that we put them on the list to attend again."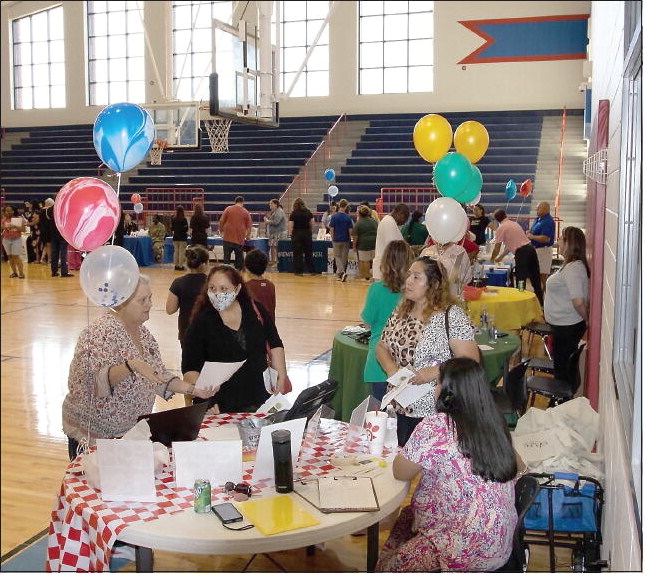 BOOMING SUCCESS – A total of 250 people came through the Eagle Expo on August 30, making the event a large success, according to Assistant Superintendent Beverly Faircloth.Photo by Michael Lane