Posted on
Greater Vidalia Leadership Program Kicks Off New Year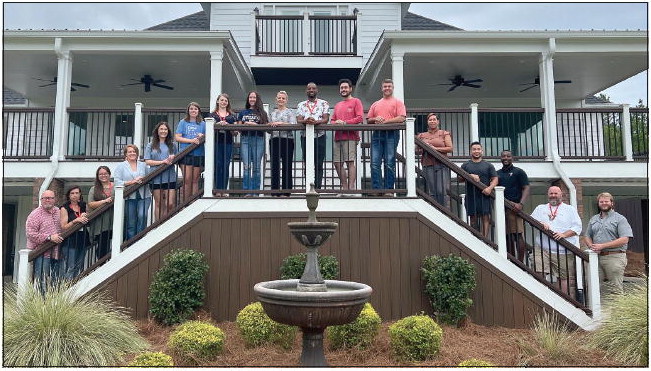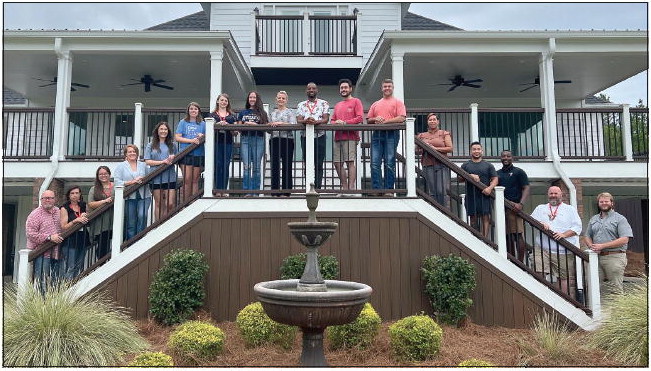 The Greater Vidalia Chamber has begun a new year of training community leaders with the Class of 2022-2023 Greater Vidalia Leadership program orientation, which occurred on Thursday, August 18, and Friday, August 19. This year the program will be led by Chairs Kailey Dees, State Farm Agency owner, and Attorney Rizza O'Connor. These women have vast experience in leadership, as they are both small business owners and graduates of the Greater Vidalia Leadership and Leadership Georgia programs.
"Kailey and Rizza bring a lot of excitement to the program and its new participants," Program Coordinator Dana Brown commented. "Their energy is infectious and their passion for this community is recognizable."
The orientation of the program focused on highlighting each classmate's leadership style and discussing how to utilize these discoveries in a team setting. The session also provided an overview of the 8-month program that will include sessions on Agribusiness, Education, continued from page
Government, Culture and Leisure Services, Health and Social Services, and Economic Development. A graduation will be held at the end of the course for participants' friends and families to attend.
This year's leadership class represents a plethora of diverse backgrounds, viewpoints, experiences, and industries. Members of the class include:
Kendall Bennamon, Montgomery County Recreation Department; Jennifer Crutchfield, Sign Gypsies Sweet Onion; Natasha Farmer, Optum Serve; Steve Freenor, Vidalia City Schools; Adeline Frost, Moon Insurance Company; Jordan Kight, Toombs County Sheriff's Office; Michael Lane, Montgomery County Schools; Daisy Manning, Kailey Dees Agency-State Farm; Lee McCloud, Vidalia City Schools; Tabatha Nobles, Toombs County Schools; Tyler Salter, Taylor Insurance Services; Connor Thigpen, Mount Vernon Bank; Senecca Underwood, Southeastern Technical College; Sarah Wardlaw, Interfor; Kimberly Warren, Memorial Health Meadows Hospital; Tiffany Yancey, Bryant-O'Connor Law Firm; Mario Zamorano, Trane Technologies.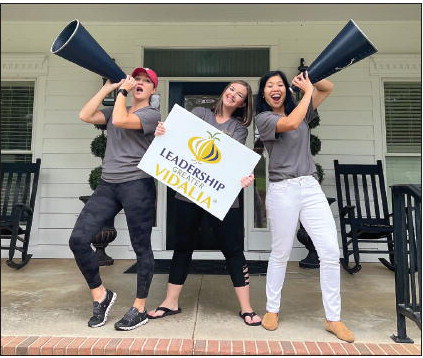 PROGRAM CHAIRS — This year's leadership class will feature two new program chairs, State Farm Agency Owner Kailey Dees and Attorney Rizza O'Connor. L to R: Program Chair Kailey Dees, Program Coordinator Dana Brown, Program Chair Rizza O'Connor.