Posted on
RTCA Falls To Pinewood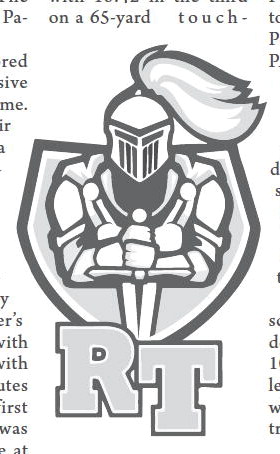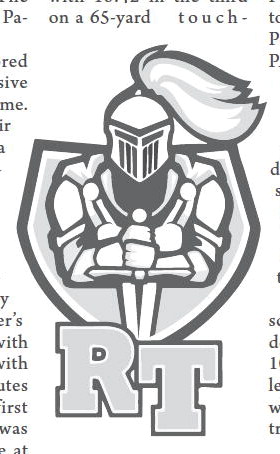 The Robert Toombs Christian Academy Crusaders opened the 2022 football season on the road Thursday night in Bellville against the Pinewood Christian Academy Patriots. The Crusaders fell to the Patriots 60- 34.
Both teams scored on their first offensive possessions of the game. The Patriots got their first touchdown on a 17-yard run by quarterback Banks Booth. The 2-point conversion was good for an 8-0 lead.
RTCA quarterback T.J. Stanley capped off a Crusader's drive and answered with a 4-yard touchdown with just under four minutes remaining in the first quarter. The PAT was good for an 8-7 score at the end of the period with Pinewood on top.
In the second period the Patriots got on the scoreboard next with touchdowns on rushes by running backs Wesley Tippins at the 11:22 mark and Avery Beasley with 3:08 remaining for a 22-7 Pinewood lead.
The Crusaders scored on a 45-run by Aaron Hankerson with 1:15 left before the half. The PAT was good to close the Pinewood lead to 22-14. But the Patriots added one more touchdown before the end of the first half. They capped off their quick drive with a 2-yard rushing touchdown by Booth. The 2-point try was good for a 30-14 lead at halftime.
Both teams lit up the scoreboard in the second half. Pinewood started scoring in the third quarter when Todd intercepted a Stanley pass and took it 55 yards into the end zone for a pick-six. The try for two points was no good to make the score 36-14 Patriots.
RTCA answered with 10:42 in the third ona65-yard touch- down pass from Stanley to Jashaun Powell, who fought off Patriot defenders into the end zone. The PAT was good to make the score 36-21 with Pinewood in the lead.
The Patriots scored again at the 6:29 mark on a 10-yard pass from Booth to Beasley. The two-point try was successful for a 44-21 lead for the Patriots.
RTCA capped off a long drive and answered Pinewood with a 10-yard touchdown reception by Powell from Stanley. The PAT was no good, making it 44-27 at the end of the quarter. In the fourth period after a long offensive drive the Patriots scored on a 1-yard Booth touchdown pass. The two-point conversion was good to extend the lead to 52-27.
The Crusaders scored their last touchdown of the game on a 10-yard pass from Stanley to Powell. The PAT was good to cut the Patriots lead to 52-34.
The Patriots added another touchdown with 10:15 on the clock on a long Booth pass to Todd. That made the final score 60-34.
The Crusaders travel to Monticello, Florida, this Friday night to take on the Aucilla Christian Warriors at 7:00 p.m.