Posted on
Trip to the Bakery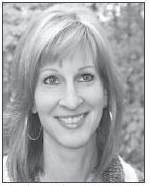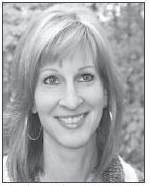 It was my birthday, and after my sweetheart and I ate dinner in nearby Rome last Saturday night, Gene turned to me and said, "Well, birthday girl, is there anything else you want to do in Rome before we head home?" I love cake, and I like to say, "a birthday without a piece of cake is just another day." So I didn't even have to think about his question before answering.
"Let's drive over to downtown and run into Honeymoon Bakery," I suggested. "I'd like to get a birthday cupcake for dessert."
A few minutes later, we were opening the door and inhaling the most heavenly aroma you can imagine. Honeymoon is one of those old-fashioned bakeries with a few tables here and there. Big, bright display cases feature stainless steel pans filled with freshbaked cakes, pies, cookies, candies, and all sorts of sweet delicacies — all different colors, sizes and flavors. A large chalkboard behind the counter lists their offerings with associated prices.
We stood mesmerized momentarily in front of the tasty treats — drooling puddles like two dogs watching people eat fried chicken before them. "Can I help you?" a young woman on the other side of the counter asked. Her hair was pulled back and she wore clear plastic gloves.
I finally composed myself and asked for an oversized strawberry cupcake. It was pretty and pink. Gene chose a large brownie the size of Rhode Island with a thick layer of fluffy, chocolate icing drizzled with caramel and embellished with mini chocolate chips.
Like children, the two of us watched with much anticipation as the clerk plucked our desserts from the case and eased them carefully into a white box — making sure not to smudge the icing on either treat. She tucked the flaps of the lid, closed it, and added a piece of tape for security. She rang us up, and we left as I carefully carried the box like a treasure chest filled with gold coins. We marched back to the car.
"Isn't that a cool bakery?" I asked. My husband nodded. We had a bakery like that in Warner Robins when I was growing up in the sixties and seventies. Nygaard's Bakery in Miller Hills Plaza was run by Isak Nygaard, an immigrant from Norway who wore a little white baker's cap. Every now and then, Mom and I visited the bakery to see what kinds of goodies Mr. Nygaard had in his display. I still remember how beautiful the cakes in the case were. He always had flat lemon layer cakes and two or three varieties of cookies.
In 1979, Mr. Nygaard sold his bakery business to Mr. Wilson, and the name changed to Wilson's Bakery. Mr. Wilson was known for his long finger nut cookies — buttery shortbread cookies packed with bits of Georgia pecans and topped with a line of special pastel-colored icing. We often stopped by Wilson's Bakery when I was in high school for a couple of dozen of those cookies, and just like last Saturday night, Mr. Wilson would carefully place those cookies in a plain white box — a ritual that made the cookies seem somewhat fancy.
I bet I've eaten a thousand finger nut cookies in my 57 years. And though I haven't had the pleasure of eating one in the last decade, I still dream of those cookies, and I still dream about my hometown bakeries.
We don't have an old-style bakery where I live now. People around here have no other choice but to buy their cakes and desserts from Kroger or Walmart. But for folks like me, the bakery section at the grocery store doesn't compare to the feeling of a real bakery shop.
Back to last Saturday night, we ate our desserts with big smiles on our faces. Beads of sweat popped out along my forehead as I bit into my cupcake — a sign that the treats were delivering an instantaneous mega dose of sugar into my bloodstream. My cupcake was so beautiful. It was so delicious. And it made me so nostalgic.
Again, a birthday without cake is just another day. Thanks to Honeymoon Bakery, my birthday was filled with sweetness and joy.