Posted on
History Maker in Our Own Backyard
Many know him for his stylish hat and purses, but Haskell "Top Cat" Sharpe has lived a life of history and adventure prior to his glory days in Vidalia.
"I've just been an adventurer," he said.
Traveling the Seven Seas
Top Cat's first claim to fame came in the most unlikely manner: a voyage to Antarctica with the United States Navy. "I went into the Navy in 1953," he shared. "I was supposed to be going to school at Howard University, but I called my mother and told her that I had decided to go to the Navy, instead."
The ship on which Top Cat sailed is the USS Atka A-GB3, a wind-class icebreaker that United States Navy used during its Antarctic exploration. The ship had a prior life as a U.S. Coast Guard cutter called the Southwind and was later christened the USS Atka.
"It goes all the way back to Admiral (Richard) Byrd, who was the first one to discover Little America," he said. Little America was a series of Antarctic exploration bases from 1929 to 1958, located on the Ross Ice shelf south of the Bay of Whales in Antartica. "We were the first ones to explore the area, since he (Byrd) went up there and discovered it," Top Cat said. "It was just a regular excursion, and it was our duty to be there. We got to see all the ice and Eskimos, but we just did our duty on the ship. It was really special that our ship was chosen to go."
He said that voyage was quite memorable, as he interacted with the crew and the wildlife on this historic travel. "I can't remember a lot of details of how it was or what day it was, but I remember what we did," Top Cat explained. "We brought the first penguins back to the United States on our ship. We fed them from fish we caught while trying to get them here. I don't know what made our captain decide to capture them, but it sure made it an adventure that he did."
Top Cat and his crew brought the penguins to a zoological research facility in New York, marking the end of the Antarctic exploration, which sailed from 1953-1956.
"It is cool to think I was a part of all of that," he summarized. "I was playing cards with my friends one day, and a story came on T.V. about an adventure to Antarctica. They said, 'Top Cat, man, you were one of the first people in the United States to go there,' and I just smiled and agreed. It sinks in sometimes."
He added, "I crossed the Equator and travelled the Seven Seas. We stopped in places like Greenland, where the United States had an Air Force base." Travel after the Navy
In 1964-1965, Top Cat spent time working at New York's famous World's Fair. "Having the opportunity to be there and see all of the different places and cultures come together in one spot was amazing," he remarked. Being from Washington, D.C., Top Cat returned to his roots after his time in New York and worked as an entrepreneur, owning his own restaurant. He looks back fondly on his time spent in D.C.
"I love it up there," he said. "I got to spend time meeting people through my own restaurant, but also through the numerous other places in D.C." One of Top Cat's favorite places to frequent in D.C. was Ben's Chili Bowl, which is known for being a hotspot. He said he had the opportunity to meet a lot of celebrities there, which made his time in D.C. an adventure.
"You never knew who you would see at the Chili Bowl," he commented. "It was always interesting to see what was happening there or who was there." Finding Adventure in Vidalia Top Cat said he moved down South to Vidalia to enjoy life with his wife after several years in D.C. "Coming to Vidalia was a big change from the fast-paced life in D.C.," he explained. "I had to find my own adventure."
He succeeded at finding that adventure, as he discovered numerous jobs and opportunities to pour himself into. He polished shoes for years, a job which he said became a passion of his. "I love to shine shoes," Top Cat shared. "It's easy and relaxing. I can just sit in my chair, watch T.V., and work away." He was known for working with former Senator Tommie Williams, as the pair shared the Georgia Pine Straw business for years until Williams bought the business fully.
Vidalia's first boxing club also originated because of Top Cat, who started the club to give himself and his friends something to do. "I had never been a part of a boxing club, but thought it could be something cool for the area," he said. "We even had some guys compete in the Golden Gloves competition in Atlanta. It was a fun time." Top Cat saw great success in a bowling career, which began locally at TNT Lanes in Vidalia, and eventually led him to compete in the ABC/PBA Senior Masters in Reno, Nevada. "I've done a little bit of it all, I guess you can say," he remarked with a laugh. "I believe in investing in wherever you are to make it the kind of place you want it to be."
Top Cat continues to do just that, as he mentors youth that he has gotten to know within the community, and takes advantage of any opportunity to create a gathering place.
"I believe in investing in wherever you are to make it the kind of place you want it to be."
— Haskell "Topcat" Sharpe

BOWLING IN RENO – Being a man of many talents, Top Cat ventured into many hobbies, one of which was a bowling league. He practiced at TNT Lanes in Vidalia and his practice paid off, as he and another bowler traveled to Reno, Nevada, to compete in the ABC/PBA Senior Masters.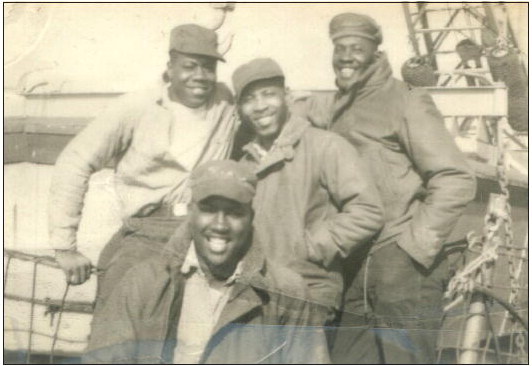 HISTORIC VOYAGE – Top Cat says he doesn't remember exact details of the travels, but vividly remembers the crew's work to feed the penguins by fishing, and their encounters with Eskimos. Here, he poses with a few shipmates.


RICH AND FAMOUS – While In D.C., Top Cat had the opportunity to meet many celebrities, such as "Mr. T," who stands behind him in this photo.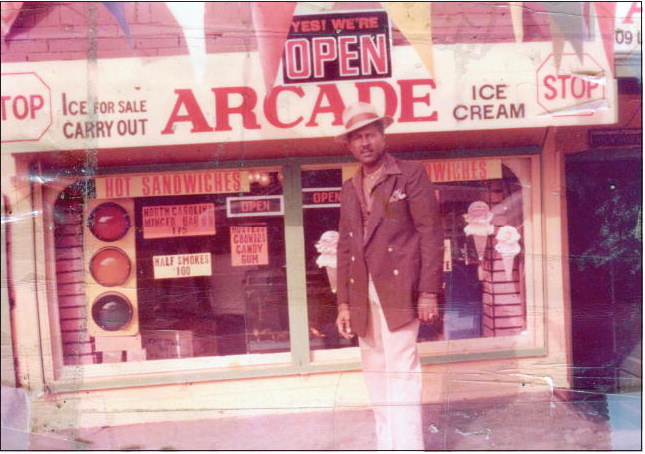 D.C. ADVENTURES – Top Cat's time in D.C. centered around adventuring in the restaurant businesses. He owned his own restaurant in the city.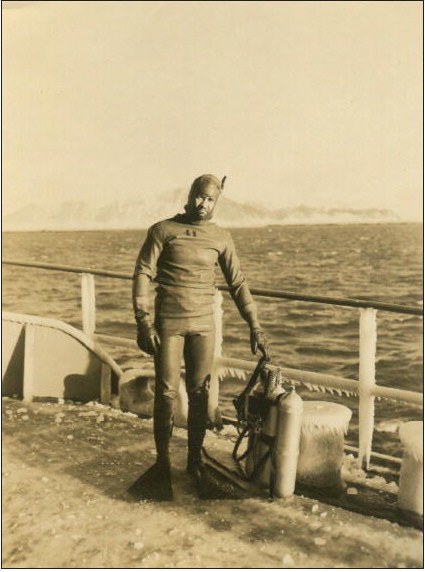 SAILING THE SEAS – Haskell "Top Cat" Sharpe first made history when he set sail across the Antarctic on the USS Atka, which brought the first penguins back to the United States.