Posted on
Young Athletes Have Offseason Training Options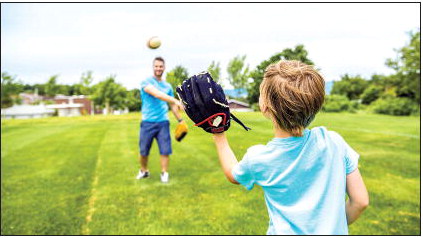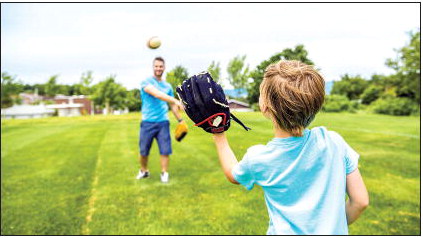 Summer vacation and holidays from school present opportunities for young athletes to take well-deserved breaks from their sports. However, staying in shape during the offseason can help athletes maintain their performance when a new season begins. Many sports have clearly defined offseasons, while others are a bit more vague. Complicating the issue even further is that some athletes play in multiple leagues. That means they be committed to play for school teams, all-star teams or even travel teams. This can shorten, if not eliminate, traditional offseasons.
According to the fitness experts at the International Youth Conditioning Association, all young athletes should have some form of an offseason. Time away from competition can be used to focus on improving movement patterns, building general strength and conditioning and recovery. Time off also gives the body and mind a break from the stress of competition. But athletes need not spend an entire offseason resting on their laurels. Here are some offseason training tips that can ensure athletes recover without compromising their ability to perform once a new season begins.
• Emphasize new ac tivities to avoid overuse injuries. Josh Adams, a certified strength and conditioning specialist with Children's Health Andrews Institute Sports Performance, says focusing on one sport all year can lead to overuse injuries. Opt for a new workout that's different from your in-season workout routine. Doing so can strengthen other areas of the body and reduce risk for overuse injuries.
• Focus on new inter ests to avoid mental burnout. Young athletes can get stuck in a competitive groove, feeling that they have to win to be successful. The offseason can be used to provide a mental rest during which athletes can focus on interests other than sports.
• Emphasize aerobic training. The IYCA reports that most young athletes do not realize the vital role aerobics play in building the stamina that powers high-intensity work intervals sports play often requires. Taxing the cardiovascular system helps deliver oxygen to working muscles and boosts performance. Athletes can spend the offseason cycling, running and swimming to benefit their bodies and give some muscles a break. When it is time to return to competitive play, athletes won't need as much time to return to inseason status if they continue training during the offseason. According to Sports Fitness Advisor, when a training stimulus is removed, physiological adaptations begin to revert to pre-training levels. By maintaining a fitness level training schedule that's between 50 and 60 percent of their in-season regimen, athletes can return to their sports with much less effort than if they were to start from scratch. The offseason gives athletes a chance to back off of intense competition and training, but continue a fitness regimen that helps them get back into game shape more quickly when play resumes.