Posted on
VPD Cadet Skyler Jackson Graduates from GPSTC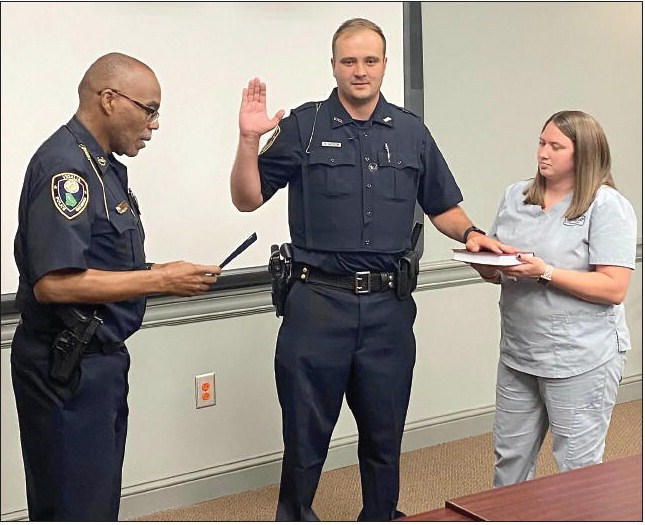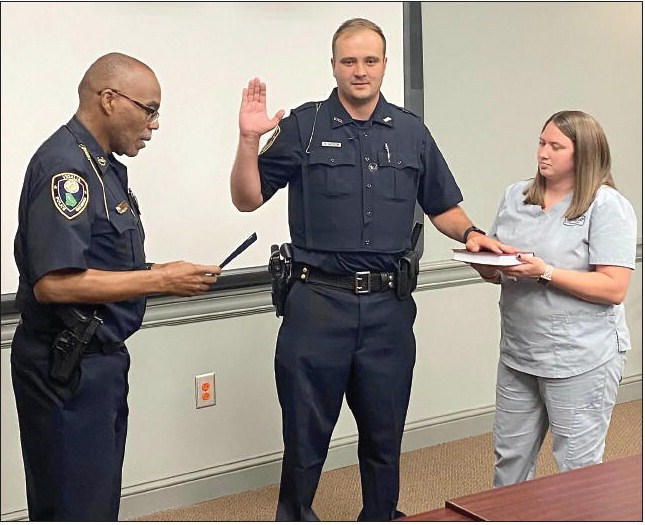 The Vidalia Police Department has a new officer training to patrol the streets, as Cadet Skyler Jackson graduated from the Basic Law Enforcement Training Program at the Georgia Public Safety Training Center (GPSTC) Forsyth on Friday, June 24.
Police Chief James Jermon commented on Jackson's graduation. "I'm so very proud of him for completing the 14-step hiring process, and then completing the 12-week mandated Basic Law Enforcement Training Course. He is definitely a welcomed addition to the Agency and the City of Vidalia," Jermon remarked. "He will now begin his Field Training for an additional 12 weeks before he is released to ride solo. He is very passionate about helping and serving our community." Jackson said that becoming a police officer has been a "dream come true," and encourages anyone interested in law enforcement to pursue the career."The Academy was tough, but I learned a lot and met a lot of great people along the way," he said. "I'm excited to now come back to the Vidalia Police Department and train to begin patrolling."
He continued, "My advice to anyone who is interested in law enforcement is to go for it. There's a lot of helpful people you will meet along the way that will guide and lead you. I've been so lucky to have the people and officers at Vidalia Police Department – they have been amazing with all the encouragement and help they've given me, and I am so thankful." Jackson was sworn into office by Chief Jermon on Tuesday, June 28. The new officer will now spend 12 weeks in field training, where he will gain experience before being released to patrol on his own.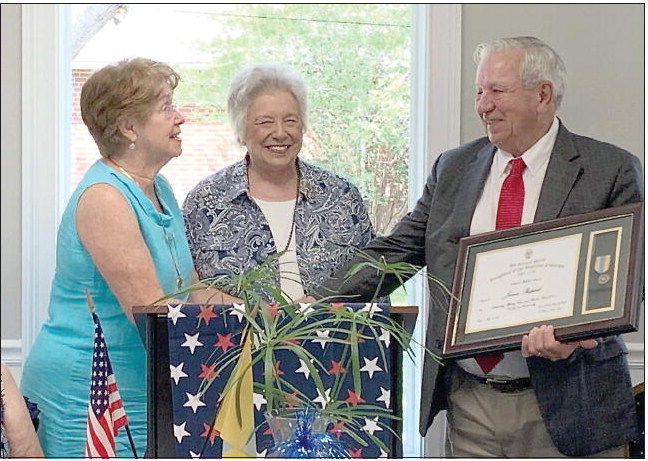 DAC MEDAL OF AWARD — The General Richard Montgomery Chapter of the Daughters of the American Colonists (DAC) and the Vidalia Chapter Daughters of the American Revolution (DAR) held a joint luncheon meeting to celebrate National Flag Week During this meeting, Jim Shepherd, right, was presented with the DAC Medal of Award, the highest honor that any DAC Chapter may bestow. The award was presented by DAC Members Nancy Peterson, left, and Pat Mercer, center, in recognition of Shepherd's outstanding military service and patriotism to the country and community.