Posted on
Mrs. Geneva Van Fleet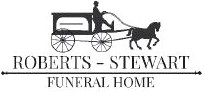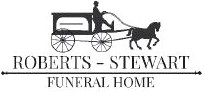 Mrs. Geneva Phillips Van Fleet, age 78, of Soperton, went home to be with the Lord on Saturday, September 18, 2021. Mrs. Geneva was preceded in death by her husband of 43 years, Roger C. Van Fleet; one daughter, Debra Catinella; and one sister, Joann Phillips. Those left to cherish Mrs. Geneva's memory include one son, Roger L. (Merideth) Van Fleet; two daughters, Kimberly (Tony) Peters, and Leona (Kenny) Fortin; three sisters, Millie Fallon, Norma McKuhen, and Arlene (Barry) Mayer; and nine grandchildren, Brad Peters, Courtney Puckett, Lindsey Lantz, Tyler Smallwood, Dylan Smallwood, Katelyn Smallwood, Roger W. Van Fleet, Victoria Van Fleet, and Allie Van Fleet. Greatgranddaughter McKinley Puckett, and one soon to be great-grandson, Hunter Smallwood also survive.
Funeral services for Mrs. Geneva Phillips Van Fleet will be held Wednesday, September 22, 2021, at 11:00 a.m., in the chapel of Roberts-Stewart Funeral
Home. Visitation was held on Tuesday, September 21, 2021, from 6:00 p.m.8:00 p.m. in the Chapel of Roberts-Stewart Funeral
Home.
Full Paid Obituary