Posted on
MCHS Eagles Improve To 4-0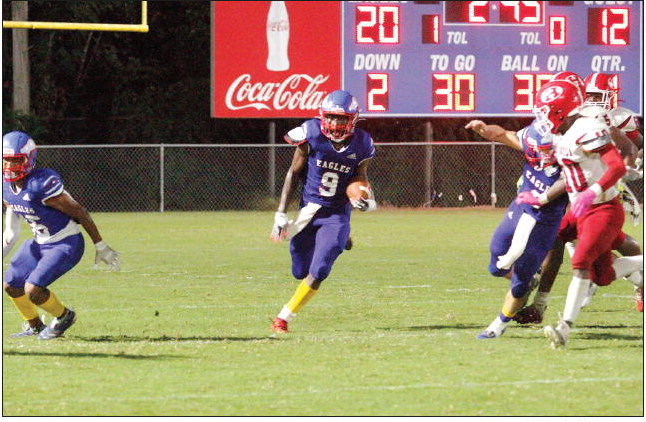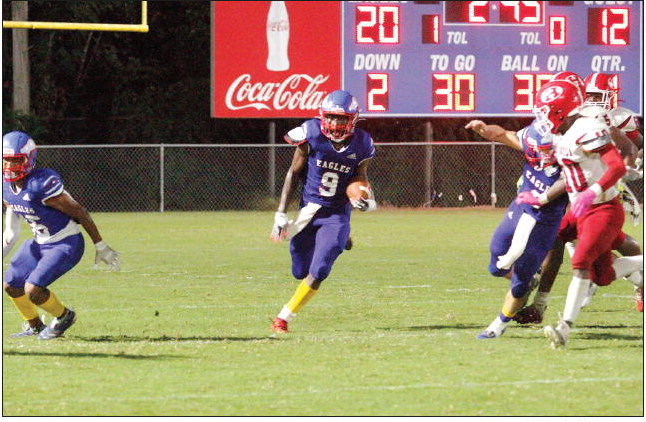 After a big win over the Red Devils of Hawkinsville at home last Friday night, the Montgomery County High School football team are 4-0 for the first time since 1989. The win also moved them to 3-0 in Region 4A, giving them currently the best record.
Big plays in the first quarter by Brandon Denmark for 30 yards and a 31yard run by Cam Wallace set MCHS up at the 13yard line. Penalties moved the Eagles back, and at the start of the second quarter, quarterback Bo Davidson then found Denmark for the touchdown to put the Eagles on top.
Hawkinsville answered with a touchdown to tie the game at 6-6. Later in the quarter a big 61-yard completion to Denmark set up another MCHS touchdown. Wallace went in from 25 yards out for the second touchdown of the game for the Eagles, that made the score 12-6. Samari Madison caught a 30-yard touchdown pass as the Eagles pushed their lead to 18-6 in the third quarter. The Eagles added a safety and Hawkinsville did get another touchdown, continued from page
but Montgomery won the game 20-12.
Davidson had 207 passing yards in the game for MCHS with Denmark catching 131 of those. Denmark also had 11 tackles on defense. Wallace rushed for 84 yards in the game. The Eagles had 393 yards of total offense in the game. This week MCHS will be at Wilcox County on Friday night with kickoff at 7:30 p.m.