Posted on
Chamber's Business Solutions Summit Will Cover Cutting-Edge Strategies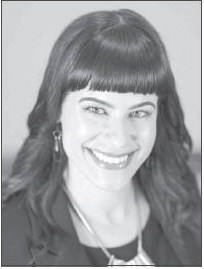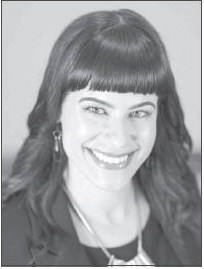 The Greater Vidalia Chamber's Business Solutions Summit will cover cutting edge strategies business owners need to succeed – from how to attract customers and find talented employees, to how to dodge cyber attacks and make the most of social media. The event is scheduled for Thursday, September 23, from 8:15 a.m. until 2:15 p.m. at First Baptist Church. Keynote speaker is Dee Ann Turner, author of Bet on Talent, whose presentation will cover how to create a successful business culture, and learn how to recognize the differences between just hiring people and selecting real talent.
Breakout Sessions
During the summit, breakout sessions will focus on timely topics including, "How Close Are You to Becoming the Next Ransomware Statistic?"
In this presentation, Steven McComas, Tom Glover, Mike Livingston and Alex Muzafarov from Responsive Technology Partners, Inc., will uncover how vulnerable most businesses (and individuals) are to today's cyber attacks and will provide 10 steps that anyone can take to immediately improve their chances of avoiding an attack.
McComas is an executive with 30 years of global experience in a variety of financial management, business leadership and corporate strategy. He is the Chief Executive Officer for Responsive Technology Partners, Inc., a managed information technology consulting and services firm operating throughout the Southeastern United States. Under McComas's leadership Responsive Technology Partners, Inc., has quickly grown to a ranking by Inc. Magazines' 5000 as the 509th fastestgrowing private company in America in 2021. Mc-Comas also serves as the Chief Financial Officer for Pineland Telephone Cooperative, Inc., a rural telephone and broadband cooperative based in Metter, and is responsible for all the company's financial functions. Glover is Responsive Technology Partner's Georgia President and a veteran IT professional who has spent the last 30 plus years solving tough IT cyber security and compliance problems for clients worldwide. Glover has implemented cyber security solutions for clients ranging from small healthcare facilities to schools, local governments, and even the Bahamas Ministries of Immigration and Foreign Affairs.
Livingston is a VP for Business Development and leads Security Solutions for Responsive Technology Partners, Inc. He is an accomplished professional in IT Governance, IT Risk management, IT Audit and Compliance and Information Security, and works closely with leadership to promote best practices, process improvement and high return on security investment, risk mitigation strategies at all levels of the organization. He has over 30 years' experience in solid conceptual and analytical thinking combined with proven success in highly regulated industries including financial services, energy/utilities, manufacturing, and payment card.
Muzafarov is Responsive Technology Partner's Director of Georgia Operations. He is a Microsoft certified IT professional who has been servicing businesses of all sizes throughout Georgia with their IT needs for over 20 years. As an IT specialist, Muzafarov focuses on server infrastructures, cloud computing, communications, and in protecting an organizations' computer systems and networks. Muzafarov is highly skilled in project management of large-scale IT networks.
Business consultant Nadia Osman will cover "How to Become a Social Media Superstar." In this session, Osman will focus on tips and tools to help business owners conquer social media and reach their customers. She will discuss where, when and what to post online so business owners can take their digital presence to the next level.
Osman joined the UGA Small Business Development Center (UGA SBDC) in 2020 and has over a decade of experience designing, marketing and implementing programs for public-private partnerships, startups, nonprofits and the U.S. Air Force, valued at over $6 billion.
Her career prior to the UGA SBDC included developing affordable housing, new businesses and public events in the Central Georgia region, as well as launching the Shop Local Macon initiative, the area's first makerspace and Georgia's first Young Entrepreneurs Academy.
Her areas of expertise include business plan development, data analysis, digital marketing and advertising, email marketing, graphic design, print marketing, financial projections, marketing strategy, search engine optimization, social media marketing, and website optimization.
Taylor Insurance Services is also scheduled to make a presentation during the business summit. To register for the event, call the chamber at 912-537-4466.