Posted on
VHS Cheer Campers Part of Football Pregame Show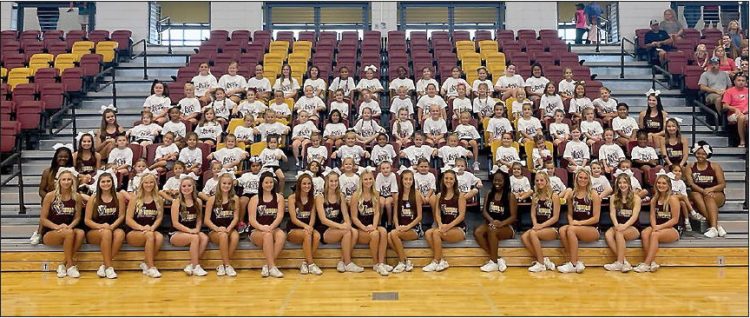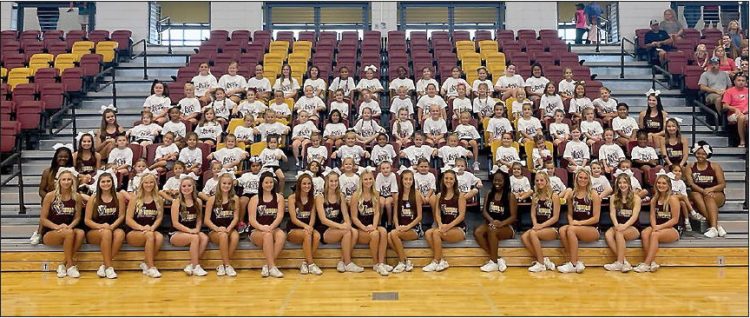 This year the Vidalia High School Indian Youth Cheer Camp was attended by 80 youth ages 5 to 14. During Camp, they learned cheers, chants, two of the VHS band dances, and a few Indian Traditions.
This Friday night, September 3, the camp participants are invited to be a part of the pregame show at Vidalia's season opener against ECI. Campers should arrive at Buck Cravey Field at 6:45 p.m. wearing the VHS Cheer Camp Tshirt and black shorts.
Please meet Vidalia cheerleaders at the gate in front of the home side concessions.
The 2021 Youth Camp T-shirt will serve as the campers' ticket for the game; all others will need to purchase a ticket to the game. Remember, Vidalia High School events are now cashless and tickets will need to be purchased online at Vidalia Athletics prior to arriving at Buck Cravey Field.
VHS Cheer Coach Ann Michelle Toole said, 'We look forward to seeing our future Indians this Friday night!'
VHS Cheer Campers and VHS Cheerleaders