Posted on
Toombs County High School Implements Unique Pathway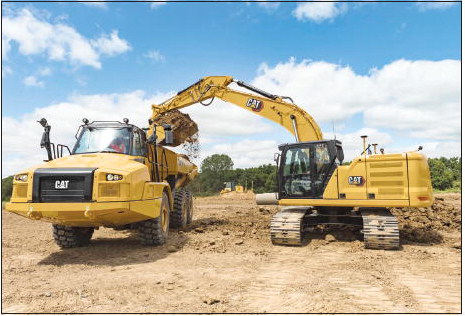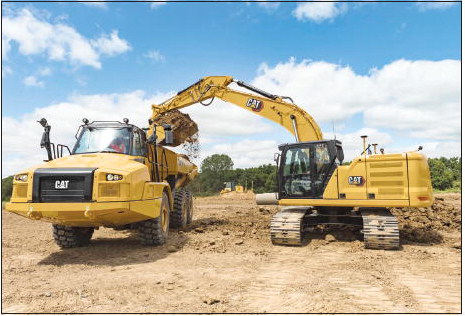 Beginning this semester, Toombs County High School will implement a unique pathway option for students through the creation of the new Heavy Equipment Operations program. This Career, Technical, and Agricultural Education (CTAE) program is the first of its kind in Georgia and makes Georgia only the third state in the country to have this option for students.
Toombs County Superintendent of Schools Barry Waller shared his excitement for the opportunity to offer the pilot program for the state of Georgia, as well as being a part of the partnerships this program will build. "An opportunity like this is truly once in a lifetime to be able to create a new educational option that further prepares students for life after high school. Also, this would not be possible without the support and enthusiasm from local industry, such as McLendon Enterprises," he said.
The goal of this program is to equip high school students with the skills to operate heavy machinery and equipment. These skills will allow graduates to enter the workforce prepared to be a valuable accessory to industries and to earn good salaries. "In essence, where normal students entering the workforce after high school will make around $30,000, students who complete this pathway will be able to make upward of $40,000 to $50,000 per year," Waller continued from page
explained. He stressed the need for these kinds of skilled laborers in local industries. "Both Chicken of the Sea and McLendon Enterprises have repeatedly shared that they need equipment operators."
This program is also an innovative option for students disinterested in pursuing college. Toombs County CTAE Director Carmen Roberts noted, "Most pathways are geared toward students going to college, which can be frustrating for individuals who do not wish to follow that plan. Having this pathway gives more choice in students' educations to prepare them for the future; it is a very necessary addition."
The pathway will not only equip students to operate heavy equipment but will also give them the opportunity to secure necessary employment certifications, such as OSHA 10. Students will learn safety skills as well as how to operate heavy equipment such as forklifts, dump trucks and excavators. McLendon Enterprises CEO Benny McLendon explained the versatility of learning the controls to any heavy machinery: "Most equipment has the same controls; these students can take this operation knowledge and work on numerous pieces of equipment throughout farming, construction, factory work, and logging—all of which are common industries in this area." The course will be taught by Coach Tom Brodnax, who praised the community's support. "I have spoken with Sean Scott, who works with the Georgia Highway Contractors Association, and he assured me of his assistance with whatever is necessary," Brodnax explained. "Also, Brent Holcomb, who works in the Safety Department at McLendon Enterprises, volunteered his services to actually come in and teach a class on safety." This community support has expanded from mere individual commitments to the supply of equipment and dirt for student practice sessions. Also, Southeastern Early College and Career Academy (SECCA) has united with TCHS to give students from other area high schools the opportunity to fill vacant seats in the class on a first-come, first-served basis. "This will truly be a program that is great for the community not only because it will provide a workforce, but also because it gives so many local youths the opportunity," TCHS Principal Marissa Morris said. SECCA CEO Shelly Smith added her thoughts on the creation of the program and the impact it has on surrounding counties. ¨SECCA is unique in that students may take classes at our campus, but they also may take classes on one another's campuses," she explained. ¨Now that Toombs County is adding the heavy equipment pathway, students from Vidalia High, Treutlen High, and Montgomery County High can enroll in these courses, as well. SECCA is the umbrella for sharing and maximizing all the resources in all four school districts, and we are so excited to be a part of the new program." The pathway began in August as 31 students entered the program through enrollment in the Foundations of Industry class. The total program will last three semesters with three different classes and is available to any interested students. By the end of the pathway, students will receive a certificate of completion of pathway, OSHA safety certification, and licensure to enter the workforce as licensed operators.
Funding for the course is derived from both investments and donations from local industries, as well as funding received from the state for courses and students. "The funding from the state is determined by the number of students in each class and may vary year to year," Roberts explained.
The pilot program is approved as a locally-developed pathway through the Georgia Department of Transportation. Superintendent Waller explained, "There are only two other states, Kentucky and Ohio, that even offer the program to students. Since it's the first program of its kind in Georgia, several schools in the state have reached out to let us know they are watching our experience for possible implementation in their own systems."
McLendon also shared his excitement for the program. "This program truly fits the community. With the large number of industries that require this work, combined with the current supply and demand situation for the workforce, this program puts interested students in the best possible position to not only provide for themselves and have a career upon leaving high school, but to excel in this provision and career."
Brodnax will maintain records that will measure the results of the program on the individual students and the program's impact on the area workforce. Brodnax plans to help students make connections with area industries like McLendon Enterprises and Chicken of The Sea, to help give them a jumpstart on their careers.