Posted on
Qualifying Held for Nov. 2 Municipal Elections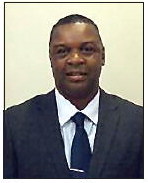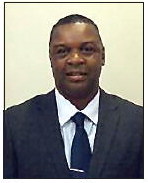 Roper, Johnson to Face Off Again for Mayor's Post
Qualifying for the November 2 municipal elections was held across the area last week with most candidates facing no opposition and with rematches in two races.
In the City of Vidalia, qualifying began Monday and ended Wednesday for Mayor, two City Council seats and two School Board posts. Qualifying for three spots on the Lyons City Council began Monday and ended Friday. Qualifying for one at-large seat on the Santa Claus City Council was extended until Tuesday at 5 p.m. because no one has announced for the seat. In Montgomery County, incumbents in the cities of Mount Vernon and Ailey are unopposed and Jennifer Sikes, Election Superintendent, Mount Vernon, cited Georgia Code 21-2-291 to issue a notice to cancel those elections. In the City of Alamo in Wheeler County, the qualifying period was extended through Tuesday because no one qualified to seek one of three posts up for election on the Alamo City Council. Alamo resi- continued from page
dents will also be voting on a liquor referendum on November 2. City of Vidalia Election
Vidalia Mayor Doug Roper qualified to seek reelection and he is facing opposition from former Ward 2 Councilman Gregory Johnson.
Roper, a branch manager for Vidalia Federal Savings Bank, defeated Gregory Johnson on November 3, 2020, to fill the unexpired term of Ronnie Dixon, who passed away in April 1, 2020. Roper resigned his Ward 1 seat on the Vidalia City School Board to run for mayor. Andy Blount was appointed to fill Roper's unexpired term on the School Board.
Johnson, a local business owner, stepped down from his City Council seat to seek the mayor's post and a special election was held on March 16, 2021, to fill his unexpired term. Jennifer Evans, Transportation Manager for Operations at DOT Foods, defeated local businesswoman Carmela Spikes-Williams to win this race. Evans has qualified to seek reelection and is unopposed.
Local businessman Cecil Thompson, who has held his Ward 1 seat since 2002, also qualified to seek reelection. He is unopposed.
Vidalia City School Board posts up for election include the Ward 2 school board seat held by Tim Truxel, Board Chair, and the Ward 4 post held by Hal Chesser. Both Truxel and Chesser qualified to seek reelection and are unopposed.
The Board of Education consists of five board members who are elected to four-year terms of office and represent constituents in the four city wards with one member at-large.
City of Lyons Election
In Lyons, four people qualified to seek three posts on the Lyons City Council. The candidates in the Ward 1 and 4 Council seats are unopposed, while the incumbent in the Council 2 chair, Sonja Eason, is facing a former opponent from a 2020 race in which the voting margin was razor-thin. Tracy Johnson qualified for the Ward 1 Council post in Lyons currently held by Larry Griggers, while incumbent John E. Moore, Jr., qualified for Ward 4. Eason qualified to run for the Ward 2 seat and will be facing Cathy Benton, who also qualified last week. Eason narrowly defeated Benton in a June 9, 2020 bid for the Council seat with 101 votes to Benton's 99 votes. A recount of the vote confirmed Eason's win and she took her place on the Council as the first female Lyons City Coun- continued from page
cil member. The Ward 2 seat on the Council was left vacant with the death on December 5, 2019 of longtime Councilman Ben Mitchell. City of Santa Claus Election Two at-large posts are up for election in Santa Claus; however, only one candidate, incumbent William Powell, has qualified as of Monday. The election has been extended until Tuesday at 5 p.m. In the event no one qualifies for this seat, the city will call for a special election and set a new qualifying date, said Toombs Elections Supervisor Carey Alligood. City of Alamo Election
In Wheeler County, incumbents in two at-large Alamo City Council posts who qualified last week are unopposed. These seats are occupied by Bobby Cox and Patricia Woodard. Woodard ran for and won election to the post held by Tommy Spell in 2020. City Council seats are four-year terms. As of Monday morning, incumbent Councilman Harry Lewis had not qualified and no one else had qualified to seek his post; therefore, the qualifying period for the Council election was extended through Tuesday at 5 p.m., said Wheeler County Superintendent of Elections and Registrar Sheila Cheek. Cheek explained that write-in candidates may seek election, but they must qualify by August 27. The write-in candidate's intent to seek election must be submitted to the Board of Elections and published publicly prior to the election.
The City of Alamo election ballot will include a referendum to issue a license for the sale of alcohol by the drink, to be consumed on the premises only, at any qualifying establishment within the city limits of Alamo.
Montgomery County Elections In Montgomery County, posts 1-4 are up for election in the City of Ailey. The incumbents, L.C. Williams, Post 1; Curtis Smiley Post 2; Earl Bell, Post 3; and Rhett Thompson, Post 4, have no opposition. In Mount Vernon, the four qualifying candidates, William "Bill" Black, Harold Quarterman, Sr., Craig Snead, Sr. and Jerry "Hoppy" Sikes are unopposed.
According to local officials, these municipalities do not plan to hold elections because most candidates are unopposed and incumbent; thus, it is understood that the candidates would vote for themselves to receive the single vote needed to be elected. Georgia code was cited in a notice to cancel these elections.
Sikes's special election is to fill the unexpired term of the late John Roller, who had two years left in his term. The City of Uvalda is holding an election for the Mayor and three City Council seats, but at press time had not provided further information. The City of Alston could not be reached for information.

Doug Roper


Sonja Eason


Cathy Benton