Posted on
Mr. Bob Whitaker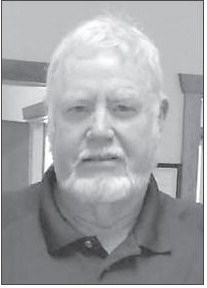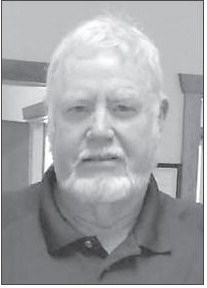 Mr. Bob Whitaker
Mr. Robert "Bob" Whitaker, age 72, of Vidalia, died on Friday, August 13, 2021, at Memorial Health Meadows Hospital in Vidalia, after a brief battle with Covid.
Mr. Whitaker was a native of Treutlen County, and grew up there and Montgomery County. He was a U.S. Army veteran, and served two tours of duty in Vietnam. He was a member of Veterans of Foreign Wars and American Legion, serving as secretary for both. He moved to the Atlanta area in the mid 1970s, retired from MARTA as Building Maintenance Supervisor after 25 years, and lived in Vidalia since 2011. He was a deacon and member of Blockers Chapel Methodist Church, a member and past camp commander of Robert A. Toombs Camp #932, a Georgia Sons of Confederate Veterans 6th Brigade Commander, as well as a member of the Mechanized Cavalry. He was preceded in death by his first wife, Shirley Christopher Whitaker; 1 son, Greg Cooper; 1 grandson, Cole Whitaker; his parents, Elzie and Margaret Whitaker; and 2 sisters, Mae Poole and Ellen Ogle. His family includes his wife, Nell Whitaker; 6 children, Teresa Waggie and husband Guy, Aaron Whitaker, Joey Cobb and husband John, Andy Blount and wife Elissa, Chris Blount and wife Pam, and Bruce Blount and wife Jodi; grandchildren, Katie, Emmalee, Gracie, Caleb, Brooke, Avery, Alex, Ashton, Alyson, Dylan, Grace, Anna, Helen, Doug, Katelyn, Christen, Katelin, Michael, Eileigh, Nolan, Chris, Tori Beth and Matt; 8 great-grandchildren; siblings, Faye McLendon, Louise West, Brenda Whitaker, Paula Whitaker, and Randall Whitaker and wife Becky, all of Adrian, Sue Lynn and husband James of Collins, Tony Whitaker and wife Scherry of Forsyth, Lonnie Whitaker and wife Kay of Higgston, Sheila Atkins of Lyons, and Renna Clements and husband Colin of Vidalia; and numerous nieces and nephews. The funeral service will be held on Wednesday, August 18, 2021, at 11:00 a.m., in the chapel of Ronald V. Hall Funeral Home, with Pastor Albert White officiating. Entombment will follow at 4:30 p.m. at Fairview Memorial Gardens in Stockbridge.
In lieu of flowers, memorial contributions may be made to Christmas in Dixie, 50 Confederate Ave., Ailey, GA 30410, or the American Cancer Society, 4849 Paulsen St., Suite 102, Savannah, GA 31405.
Ronald V. Hall
FUNERAL HOME
'Memories, of a Lifetime of Love'