Posted on
ask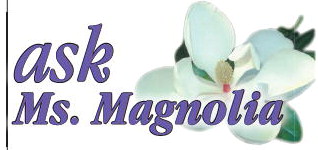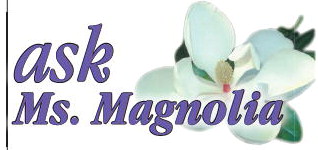 Ms. Magnolia
Letters have been edited for length and clarity.
Dear Ms. Magnolia, I'm a 21-year-old who can't believe my household rules upset my friend who got kicked out of her apartment and needed a place to stay. I rent a twobedroom apartment and told her she could stay in the extra room without paying rent unless she stayed longer than a month. She should just buy her own food.
Since I lived with a roommate in college, I know that it is important to set some ground rules for getting along when you live with someone else. I mentioned that there are a few things that I am particular about: clean up after yourself, especially in the living room, the kitchen and the bathroom; let me know ahead of time if you are inviting anyone over; turn off the lights in unoccupied rooms; and keep noise down.
She seemed annoyed and said I was acting just like her mother, and I was not a good friend so she would just stay with someone else. I thought my rules were simple and just common good manners for staying at someone else's house. Roommate
Dear Roommate, You are obviously an intelligent person and have just dodged a bullet. If a few social rules can end a friendship, it obviously wasn't much of a friendship. I hope you have the same common sense when she comes back for another favor – which she probably will. BTW: Her reaction probably gives some indication as to why she was kicked out of her former apartment.
If you have a question for Ms. Magnolia, please mail it to P.O. Box 669, Vidalia, GA 30475, or e-mail to [email protected]