Posted on
Mr. A.B. Albritton, age 100, ….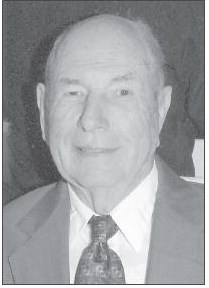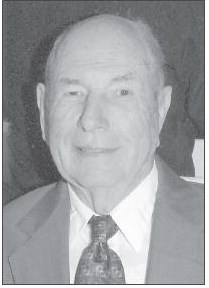 Mr. A.B. Albritton, age 100, of Vidalia, died Sunday, July 18, 2021, at his home after a brief illness.
Mr. Albritton was born in Newberry, SC, a graduate of Newberry High School, and moved to Vidalia in 1949. He retired after 37 years from BellSouth as a technician. He was a charter member and deacon of Smith Street Baptist Church and member the Alby Gay Sunday School Class. He was a U.S. Army veteran of World War II, serving in the 107th Battalion and the 101st Battalion. He served in the Pacific Theater, including Australia, New Guinea, and Papua. He was a member of the American Legion and the VFW in Mt. Vernon. He was a member of the Telephone Pioneers, Campers on Mission, Vidalia Masonic Lodge #302, and was a volunteer with Community Hospice. He was a long-time supporter of the American Red Cross and had donated numerous gallons of blood. He was preceded in death by his first wife, Leta Mae Shuman Albritton; 1 daughter, Linda Reaves; his parents, Kemper Albritton and Lula Bell Dickertt Albritton; and 3 brothers, Malcolm Albritton, Otto Albritton, and Earl Albritton.
His family includes his wife of 26 years, Marjorie W. Albritton of Vidalia; 5 stepchildren, Sonya Chapin and husband John of Mt. Vernon, Diana Cross and husband Philip of Franklin, Suzanna Johnson and husband Steven of Duncan, SC, Diane Nelson and husband John of Burton, OH, and Stephen A. Markham and wife Oksana of Tacoma, WA; 2 grandchildren, Mandy Reaves Harris and husband Ronald of Vidalia, and Randy Reaves and wife Margie of Vidalia; and numerous other grandchildren, great-grandchildren, nieces and nephews.
The funeral service will be held on Friday, July 23, 2021, at 11:00 a.m., in the chapel of Ronald V. Hall Funeral Home, with Pastor David Barrett officiating. Burial will follow in Pinecrest Cemetery with Military Honors.
The family will receive friends at the funeral home on Friday morning from 10:00 until just prior to the service.
In lieu of flowers, memorial contributions may be made to Smith Street Baptist Church, 503 Smith St., Vidalia, GA 30474; American Legion; Community Hospice Foundation, P.O. Box 2277, Vidalia, GA 30475; or to the charity of your choice.
Ronald V. Hall
FUNERAL HOME
'Memories, of a Lifetime of Love'
Mr. A.B. Albritton