Posted on
BPC Dormitory Dedication: Donald and Beverly Thigpen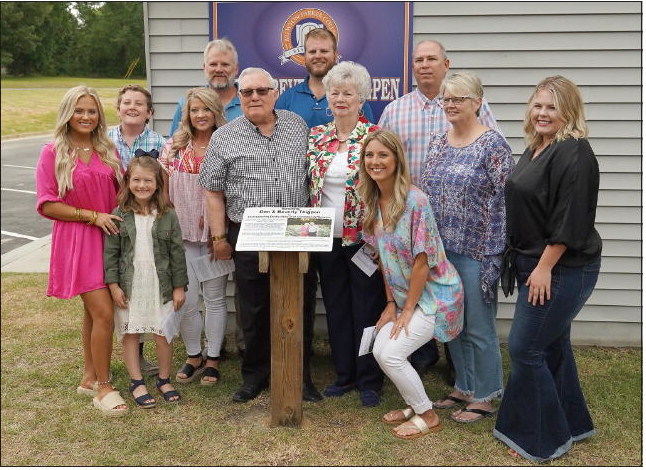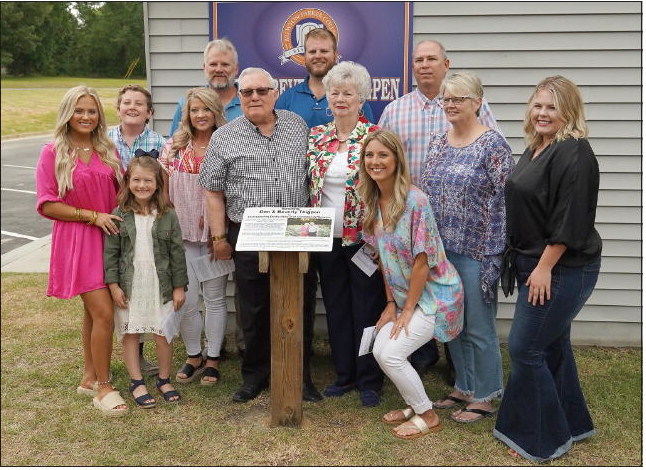 On Thursday, June 3, 2021, Don (Donald) Thigpen and Beverly Conner Thigpen were honored with a dormitory dedication at Brewton-Parker College (BPC) on the hill of Crawley Commons. Several members of the college's faculty and staff, members of the community, and members of the Thigpen family were in attendance for the dedication. The dormitory has officially been named Don and Beverly Thigpen Hall.
The honoring of the Thigpens comes after sixty- plus years of exemplary service and dedication to their community and to BPC. Don Thigpen and Beverly Conner met while pursuing their education at Brewton-Parker College and later married in September 1961. During their time at Brewton-Parker, they grew in wisdom, professionalism, and spiritually, leaving an everlasting impact on their lives. The Thigpens have continued to support BPC in hopes that newer generations will have the same experience while attending the college. Alan Thigpen, son of Don and Beverly Thigpen and current CEO & President of Mount Vernon Bank, said, "My dad has always been someone who I consider to be honest and forthright, which he instilled in me growing up. Without Brewton-Parker, our family and my dad's legacy would not exist. BPC is where my parents met, and this community is where they chose to build a life together. It's a privilege to have this building dedicated in their honor."
Mt. Vernon Mayor Joey Fountain addressed the crowd by stating he and Janet grew up together and that the Thigpens have always been good people. He went on to say that Mr. Thigpen has supported many efforts of the community over the years but did not want his contributions publicized. Mr. Thigpen has been a great community supporter for years and will leave a lasting impact on the Montgomery County community.
Glenwood Mayor G.M. Joiner, who served as a director of the bank for twenty-plus years, shared, "The more mature I get, I realize the only thing we have in life is what we leave behind." This was in reference to the constant generosity of the Thigpen family to the community and to BPC. The ceremony concluded with a prayer of dedication by BPC's Provost, Dr. Robert Brian.
Dr. Steven Echols, President of BPC, shared his thoughts on the dedication, "Brewton-Parker College has been blessed with incredible community support as exemplified by Mount Vernon Bank. They have never wavered from standing with the school in generous fashion in both good and challenging times. Mount Vernon Bank has gone above and beyond in their generosity and, through their latest magnanimous legacy level gift, have helped make possible the funding of one of our new dorms, which most appropriately is being named the Don and Beverly Thigpen Hall. Mr. and Mrs. Thigpen are greatly admired and respected in our community." Echols continued by stating, "We are honored to have the dorm to carry forth their name as an acknowledgement of their contributions to our city, county, and region and their gracious support and that of Mount Vernon Bank to Brewton-Parker College."