Posted on
Rev. Bobby Toole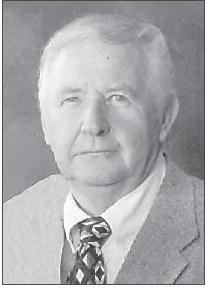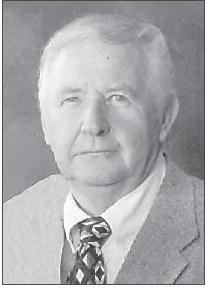 Rev. Bobby Toole
Rev. Bobby G. Toole, age 80, of the Cedar Crossing Community, died on Tuesday, July 6, 2021, at Lumber City Nursing and Rehab after an extended illness.
Rev. Toole was a native of Bulloch County, and as a child, he and his family moved to Cedar Crossing, where he lived the remainder of his life. He attended Toombs Central School and served in the Army National Guard. He founded Lady Renee in 1965 and operated it until 2017. He started his ministry in 1966, at the Cedar Crossing Church of God, later at United Church of God, New Branch Church of God, and then returned to the Cedar Crossing Church of God with 24 years total with both pastorates. He founded Free Chapel at Ocmulgee Christian Academy, where he pastored for 12 years. He was preceded in death by his wife, Jo Harrison Toole; his parents, Rev. John Paul Toole and Lucille Allen Toole; and 2 brothers, Lamar Toole and Billy Toole.
Survivors include 1 daughter, Renee Toole Butler and husband Paul; 3 grandchildren, Alex Butler, Tyler Butler, and Jacob Butler; 1 sister Voncille Toole Samples and husband Ronnie, all of Cedar Crossing; 3 brothers, Gary Toole and wife Carolyn of Cedar Crossing, Jerome Toole and wife Paula of Vidalia, and Pickens Toole of Uvalda; 1 sister-in-law, Velta Toole of Cedar Crossing; and several nieces and nephews.
The funeral service was held on Saturday, July 10, 2021, at 4:00 p.m., at the Cedar Crossing Church of God, with Minister Gary Toole, Pastor Eddie Toole, Bishop Gary Lewis, and Pastor Steven Toole officiating. Burial followed in the church cemetery with the committal by Pastor Harry Sims.
Pallbearers were Willard Wiggins, Wade Arnold, Earl Wiggins, Kenny Butler, Fate Carroll, Zack Harrell, Ronnie Burton, and Greg Miller.
The family suggests donations be made to the Cedar Crossing Church of God, 2861 GA Hwy 56, West, Uvalda, GA 30473.
Ronald V. Hall
FUNERAL HOME
'Memories, of a Lifetime of Love'