Posted on
Mrs. Linda Cook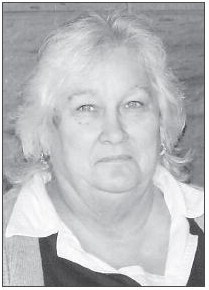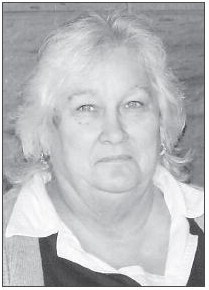 Mrs. Linda Cook
Mrs. Linda Yawn Cook, age 73, of the Gray's Landing Community, died on Sunday, July 4, 2021, at her son's home after an extended illness.
Mrs. Cook was a native of Appling County, where she lived until she moved to Toombs County in the 1960's. She worked at Uvalda Manufacturing for many years, and more recently worked with We Care Too Transport. She was preceded in death by her husband, Lloyd Edison Cook; 3 children, Mitchell Cook, Ritchell Cook, and Lisa Yawn; and her parents, George Clinton "Bossy" Yawn and Georgia Mae Carter Cook.
Survivors include 2 children, Glenn W. Cook and wife Crystal of Gray's Landing, and Dianne Cook of Hazlehurst; 5 siblings, Judy Williams of Surrency, Donna Miles, Randy Yawn, and Royce Yawn, all of Baxley, and Gwen Turner of Florida; and numerous grandchildren, great-grandchildren, nieces and nephews.
The funeral service was held on Thursday, July 8, 2021, at 3:00 p.m., in the chapel of Ronald V. Hall Funeral Home, with Rev. Melvin Kramer officiating. Burial followed in the Cook Family Cemetery in Gray's Landing. Pallbearers were Tory "Monk" Barnard, Dylan Cook, Gabe Osborne, Jo Jo Barr, Cody Parlor, and Dusty Villalba.
Ronald V. Hall
FUNERAL HOME
'Memories, of a Lifetime of Love'