Posted on
Mrs. Beverly Nichols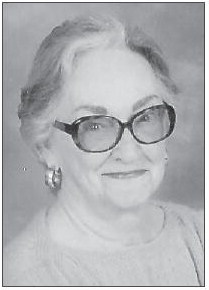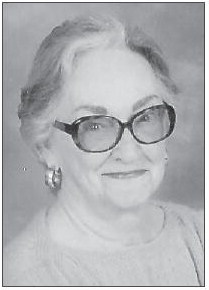 Mrs. Beverly Nichols
Mrs. Beverly Matthews Nichols, age 86, of Vidalia, died on Thursday, June 17, 2021, at home after a brief illness. Mrs. Nichols was a native of Toombs County and graduated from Vidalia High School in 1952. She attended St. Joseph's School of Nursing in Atlanta, where she met her future husband, Clayton Smith "Nicky" Nichols. In 1990, they moved from Port Charlotte, FL, to Vidalia. She was a member of The Episcopal Church of the Annunciation of Vidalia and a past member of Ailey Garden Club. She was preceded in death by her husband, Nicky Nichols; her grandparents, Mr. and Mrs. Joe Lewis Clements, Sr.; her mother, Vera Clements; her father, Lewis Matthews; 1 son, Robert Clayton Nichols; 1 grandson, Ian Kulenguski; and 1 granddaughter, Cerise Nichols.
Survivors include 2 daughters, Beverly Gay Nichols of Charlottesville, VA, and Brenda Gayle Mc-Clane of Arlington, TX; 1 daughter-in-law, Debra Nichols of Port Charlotte, FL; grandchildren, Kimberly Kulenguski, Megan McClane Salaverri, Stephanie Mulligan and Katie Mae Nichols; 5 greatgrandchildren; and 1 niece, Pam Stack of Kennesaw.
Inurnment was on July 11, 2021, at 11:45 a.m., at The Episcopal Church of the Annunciation Columbarium.
Ronald V. Hall
FUNERAL HOME
'Memories, of a Lifetime of Love'