Posted on
Obituaries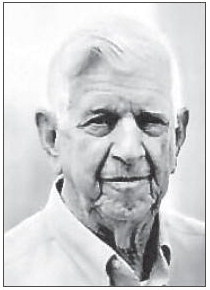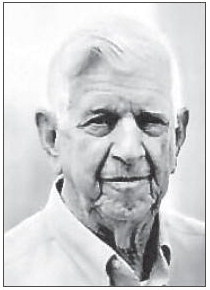 Mr. Pat J. Currie, age 87 of Lyons, went home to be with the Lord on Monday, June 21, 2021, at his residence following an extended illness. He was born on July 21, 1933, in Uvalda to the late Randall Leonard and Clara Jean Currie. He had served in the United States Army and retired from Georgia Power in security. He was also a member of Tabernacle Baptist Church and was preceded in death by his wife, Bobbie Jean Currie; eight brothers and sisters, Luther, Ben, Carl, Donald, and Ernest Currie, Louise Currie, Clarice Woods, and Lena Johnson; and a son-in-law, Stacy Nelson. Mr. Currie is survived by two daughters, Lisa Currie Stewart (Brian) of Blythewood, SC, and Pam Currie Nelson of Vidalia; and five grandchildren, Hillary Tomaszewski (Lyle), Anna Helms (Matt), Tori Stewart, Maddie Nelson, and Patrick Rosenwald.
The family received friends on Tuesday evening, June 22 , 2021, from 6:00 p.m. until 8:00 p.m. at Roberts–Stewart Funeral Home of Vidalia.
Graveside service were held on Wednesday morning, June 23, 2021, at 11:00 a.m. at Smyrna United Methodist Church Cemetery with Randy McDuffie officiating.
Flowers are appreciated or in lieu of flowers, memorials may be made to Community Hospice, 904 Mount Vernon Road, Vidalia, GA 30474.
At other times, the family will receive friends and food at the home, 765 Aimwell Extention Road, Lyons, GA 30436.
Condolences may be sent online at our website: www.roberts-stewartfuneralhome. com.
Mr. Pat Currie
Full Paid Obituary